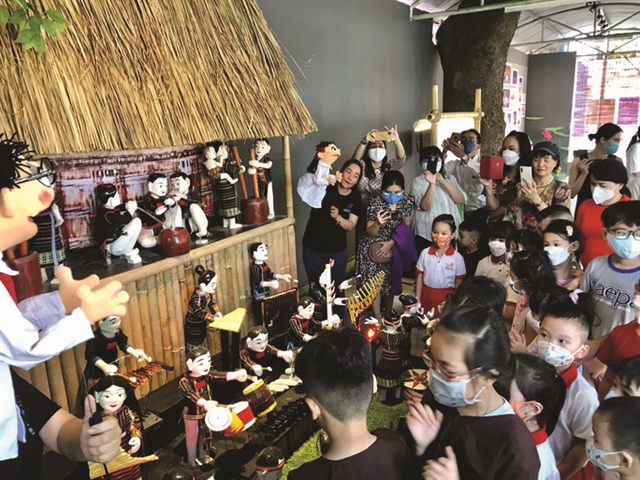 HCM CITY — Phương Nam Theatre is offering a series of new circus and puppet shows aimed at children at Gia Định Park in HCM City this summer.  
These shows highlight southern history, culture and lifestyle. 
They have the themes of love, friendship, bravery, self-respect and honesty. 
The shows highlight the natural world and environmental protection, with messages to encourage children to work together to keep the world clean and green.
The performers meet and talk about their art to young audiences after every show. 
According to Phương Nam Theatre's director Lê Diễn, his theatre spends around VNĐ250 million (US$22,000) on each production.
 "We wanted to provide young audiences with quality performances with 3D light and sound effects," he said. 
"Our puppeteers and circus artists have worked several hours a day to show off their skills in puppetry, music, dance and circus tricks. 
"Costume designers and theatre specialists have worked to offer beautiful clothes, accessories and interior designs suited to the artists' character."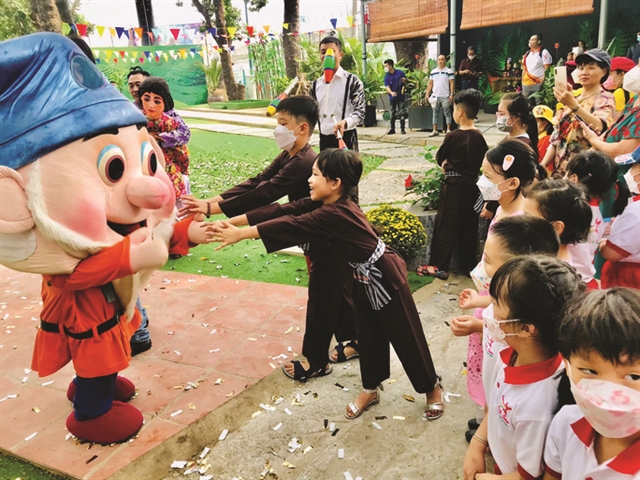 In July, two water puppet plays called Trâu Vàng Nghinh Tiếp (Golden Buffalo) and Cá Chép Hoá Rồng (Carps Turn into Dragons), will be staged. 
The shows feature stories and characters based on Vietnamese fairy tales. They were first released last season and left a very strong impression on children and their parents. 
"Water puppetry has been performed on a stage in a pool of water for about 1,000 years in Việt Nam," said Diễn, a puppeteer who has more than 20 years of experience in the art. 
"Phương Nam actors use colourful puppets made of wood, controlled from the chamber next to the stage by strings and underwater nests, to tell stories about life and love," he said.
Phương Nam Theatre's shows are staged at Gia Định Park on Hoàng Minh Giám Street, Gò Vấp District, at 8pm every Friday, Saturday and Sunday this month and in July. 
Tickets are available at the theatre's box office. VNS