Defined as those born between 1980 and 2000, the millennial generation is shaping up to become the largest age group of online shoppers in Vietnam.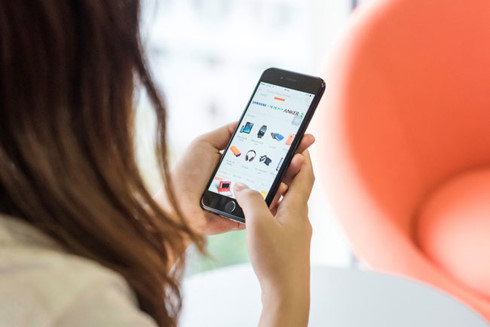 This expanding millennial group has prompted e-commerce platforms in Vietnam to alter strategies to cater to the younger generation.
According to Nielsen, millennials make up 30% of Vietnam's population, which translates into around 27 million people. While they are years from fully establishing themselves, they already have a marked impact on the local consumption and workforce landscape. 
They're different from other generations in that they're seeking a more personalized experience with the products they shop for. Millennials will dominate buying decisions in Vietnam.
In fact, the number of online shoppers in Vietnam has been growing rapidly, with the millennial generation representing a large and influential group of buyers. As Vietnam's millennials are shopping online more frequently, mobile-based marketplace Shopee has recorded healthy growth in Vietnam, and now plans to drive this trend forward.
Pine Kyaw, managing director of Shopee Vietnam, said that Shopee's target audience is millennials who are young, energetic, and highly engaged. They spend a lot of time on their smartphones and use social media networks like Facebook and Instagram.
Research firm ComScore points out that Vietnamese millennials are mobile-first consumers. The country demonstrates a more heavily mobile-only population than other global and regional markets, particularly among millennials, around half of whom access the internet via mobile devices only during the month.
In light of this trend, Shopee will launch its mind-blowing sales campaign to lure in young consumers to its platform. Shopee Super Sale will start with 3 days of thunder sales from November 9 to 11. 
This year, the sales campaign will sustain throughout November till December 12 to meet the demands of millennial shoppers. In particular, the app will have several fun activities to engage young consumers in the online shopping festival.
Only three years in the music industry, the multi-talented Son Tung is already very popular and has composed many of his own songs. He is being called a phenomenon of Vietnamese pop music because his songs are always on top of the online music billboard charts.
 According to Kyaw, the initiative will lift sales performance as well as educate the market about e-commerce. At the same time, Vietnamese consumers will have a fun and exciting experience at the Shopee e-commerce platform.
In addition to engagement, Shopee Super Sale also focuses on deal-savvy shoppers by offering a slew of discounts and flash deals for fashion, beauty, fitness, gadgets, technology, home, and baby products. Themed "Unbeatable Price – Lowest Price Guarantee", Shopee's campaign guarantees to offer the lowest price to consumers. If buyers can find something cheaper in similar platforms, Shopee will offer a refund.
"As price is highly important to buyers, we are working with sellers to bring the best price," Kyaw said, noting that it is a challenge to negotiate the best price with sellers. Over the past two years, Shopee has had quite good tractions with more than 20,000 sellers. 
Shopee's staff often reaches out to sellers to get the best deals of trending stock-keeping units. Meanwhile, Shopee will feature their shops in the main page to promote their businesses. It will create mutual benefits for both parties, which will ultimately encourage more retailers to experience online retail.
In October 10, Shopee has launched a premium online shopping portal known as Shopee Mall for big brands like OPPO, Unilever, P&G, Samsung, Shiseido, Dove,… Shopee Mall aims to bring these sellers together in its platform to showcase a higher value brand. At the same time, buyers can shop for higher value products provided by authentic companies at Shopee Mall.
In a constant effort to increase awareness among the millennial generation, Shopee has officially announced its brand ambassador Son Tung M-TP in early November. Son Tung M-TP is a young and energetic singer who has a large fan base across Vietnam. The idol singer and Shopee share their target audiences who are mainly millennials.
Choosing the successful young singer as brand ambassador, Shopee would like to portray its image as an e-commerce platform that highly engaged with millennials and young adults. 
Shopee is also a young player in the Vietnamese market with less than 2 years of experience but an impressive performance. The Shopee app has been downloaded five million times and its listings have increased by 133%.
In its recent sale campaign known as 9/9 on September 9, Shopee has recorded a five-fold increase in terms of traffic and a 3.5-fold increase in the number of orders. 
The success of mobile-based e-commerce platforms like Shopee indicates the rising trend of millennial shoppers who is gradually shaping the e-commerce scene in Vietnam.
VIR