Schools across the country will hold ceremonies to launch the 2018-2019 school year on September 5, the Ministry of Education and Training has requested.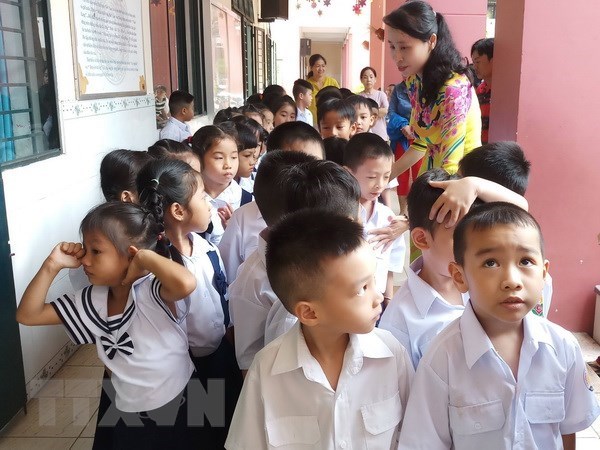 Accordingly, the ministry stressed that ceremonies must be solemn but simple and designed to suit children and local conditions. 
In preparation for the new school year, the ministry asked departments of Education and Training nationwide to promptly complete the provision of teaching equipment and tools to schools as well as the repair and upgrade of school infrastructure, especially classrooms, libraries, toilets and clean water supply facilities. 
They were required to ensure sufficient qualified teachers for schools in line with regulations and strengthen inspections of educational establishments' operation, particularly school expenditures and revenues. 
The departments were assigned to issue codes of conduct and curricula as regulated by the ministry, and offer pick-ups to new students, thus making it easier for them to rapidly integrate into new learning environment. 
The ministry requested that activities during the beginning of new school year should be practical and effective, thus giving inspiration for students./. VNA