A Night With Curtis in HCM City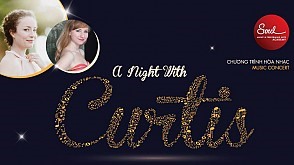 "A Night With Curtis" concert will be held from 6.30pm to 8.30pm on July 13 at Soul Music and Performing Arts Academy (SMPAA) on 216 Pasteur Street, HCM City District 3. — Photo citynetevents.com
"A Night With Curtis" will be held from 6.30pm to 8.30pm on July 13 at Soul Music and Performing Arts Academy (SMPAA) on 216 Pasteur Street in HCM City's District 3.
"A Night With Curtis" is a special concert with SMPAA and the Curtis Institute of Music.
During the concert, students and teachers will perform with professional musicians Alize Rozsnyai and Rachel Sterrenberg.
This is an opportunity for people to explore semi-classical music, opera and musical theatre through famous performances from around the world. 
Heritage Space hosts music night Our Youth+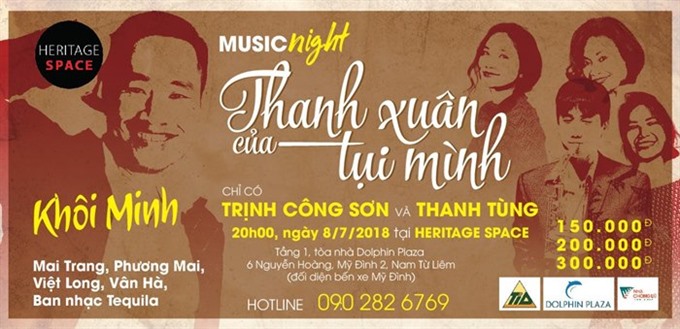 The music night Our Youth+ will feature songs by famous songwriters Thanh Tùng and Trịnh Công Sơn.
Heritage Space will host a night of music featuring songs by two Vietnamese famous songwriters Thanh Tùng and Trịnh Công Sơn on Sunday, July 8.
Entitled Our Youth+, the concert will be presented by singer Mai Trang, Phương Mai, Việt Long, Vân Hà and the band Tequila.
According to the organiser, the concert was inspired by the feeling that, before we know it, youth has passed us by. In the blink of an eye, everything turns into memories. How lucky it is that the songs, embedded with emotions and feelings, are still here, reminding people of the most beautiful time of their lives.
To many, the music they listened to when they were young follows them for the rest of their lives. Even to those who don't spend much time on music, these melodies of youth still resound from within.
At the same time, to lend a helping hand to those affected by the horrendous recent floods in the mountainous northern region, Heritage Space will send 20 per cent of the profits from the music night to the Flood Prevention Fund by Nhà Chống Lũ project.
The entrance fee is VNĐ200,000 or 300,000 depending on when you purchase tickets. The music night starts at 8pm. Heritage Space is located on the first floor of Dolphin Plaza at 28 Trần Bình Street, Mỹ Đình 2. Hotline: 090 282 6769.
'Feel Japan in Việt Nam'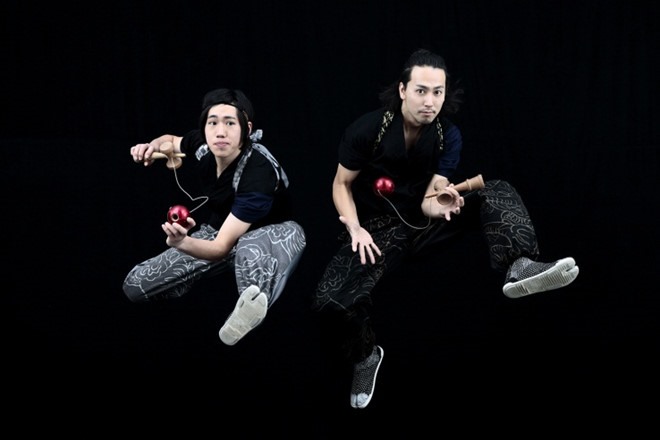 The band Zoomadanke will play traditional Japanese music at the annual 'Feel Japan in Việt Nam' festival in HCM City on July 15 and 16. — Photo from the organiser
The annual festival "Feel Japan in Việt Nam" will be held at White Palace in HCM City on July 15 and 16.
The event will include more than 90 stalls featuring products from Japanese brand names. 
It will include cultural activities, theatre and music programmes staged by Japanese and Vietnamese artists. 
Zoomadanke, a band that plays traditional Japanese music, will be the featured performers.
Pop stars Hương Tràm and Đan Trường of HCM City will also perform.
Participants will have a chance to take photos with the Japanese cultural symbol Doraemon, and enjoy performances by geishas and ninjas.
Many gifts will be offered on the closing day.
The festival will begin at 8am at 194 Hoàng Văn Thụ Street in Phú Nhuận District. Entrance is free. For tickets, email feeljapan_ticket@kilala.vn.