VietNamNet Bridge – Ly Hoang Ly's first solo exhibition and most comprehensive presentation of her work to date, as part of her on-going project '0395A.ĐC', will be held at The Factory Contemporary Arts Centre, 15 Nguyen U Di Street, Thao Dien, District 2, HCM City from August 10 through September 17 (Tuesday-Sunday).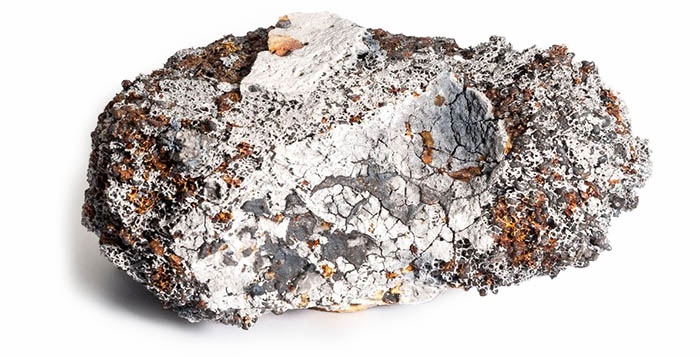 Ly Hoang Ly's Ashes 2013, hybrid of cow bone ash remnants, iron, ceramic
This multimedia, collaged body of work will showcase the artist's ongoing inquiry into the epic story and continuous struggle of human immigration, whilst highlighting the contested nature of the memorization, documentation and circulation of history.
Respected at home and abroad as one of the most critically acclaimed artists of her generation, and constantly extending what is locally considered traditional and experimental, Ly's diverse oeuvre brings together poetry and performance, text and sculpture, sound and public art – to name a few. 
Between 2011 and 2015, Ly relocated to the US to further her education – a change that greatly reoriented her artistic commitment and critical approach, providing the conceptual framework for this exhibition.
In the centre of the gallery space, a structure stands monumentally, its scale remarkable, its design elegantly minimalist, its intention poetic. Built with twelve intricately designed steel configurations and weighing a total of 21 tons, this sculpture provides passage as we enter the 'in-between-worlds' of '0395A.ĐC'; a kind of steel entrance connecting us with the past and present, the remembered and forgotten, the known and un-learnt. 
Its illuminating surface reflects the shapes and sounds of the various media that make up the other components of the exhibition: two multi-media installations warning of the possible danger of losing connections to our own history, and a sculptural installation alongside a series of paintings pointing to the power of repetition and recalling memory.
Throughout the exhibition, particular visual elements – such as a boat, a house or water – are repeated (made transparent); their sizes enlarged (made significant), then shrunk (made minor); while others – such as names of people, landmarks or countries – are left in places away from the eyes (made opaque), or completely covered-up (made hidden). 
This disruptive, even violent act of scaling up/scaling down, magnifying/softening, crossing out details/giving them more attention, visualizing the not-yet-seen/devisualizing the can-not-be-seen, becomes the apparatus with which we use to navigate '0395A.ĐC'. It is out of absolute necessity that Ly de-links the visual, the can-not-be-seen and can-not-bespoken. By obscuring this information, thus revealing her own act of concealment, she sharply points to the memorizing and circulating of history – breaking it up, turning it back on itself, flipping it inside out.
Ly's public sculpture, 'boat home boat' – a monumental structure, will be given a permanent home in a public space in Vietnam following this exhibition.
Ly (born 1975 in Hanoi, now based in HCM City) is one of the most critically and internationally-acclaimed artists of her generation. Graduating from the HCM City University of Fine Arts in 1998, she received a Fulbright Scholarship in 2011, earned her MFA at the School of the Art Institute of Chicago (SAIC) in 2013 and spent a year interning at the Joan Flasch Artists' Book Collection (SAIC).
Approaching art in a multidisciplinary manner, Ly's practice raises questions about the general human condition; the critical state of society; the fluctuating nature of identity and history; and our shared issues of division and union, adaptation and acceptance. 
Ly has exhibited widely in and outside of Vietnam: 'Identities vs. Globalisation' (National Gallery, Bangkok; Chiang Mai University Art Museum, Thailand; and Dahlem Museum, Berlin, Germany, 2004), 'Transpop: Korea Vietnam Remix' (Arko Art Center, Seoul, Korea; Yerba Buena Center For The Arts, San Francisco, USA; and Sàn Art, Ho Chi Minh City, Vietnam, 2007), 'Connect: Art Scene Vietnam' (ifa Gallery, Berlin Stuttgart, Germany, 2009), 'People vs. Space' (Richard Gray Gallery, Chicago, USA, 2012), 'Faithfully Flat' – in collaboration with Fields Medal winner Prof. Ngo Bao Chau; Joan Flasch Artist Books Collection, SAIC, Chicago; and North Branch Projects, Chicago, USA, 2014).
In 2016, Ly participated in two of the most distinguished exhibitions of the year in Vietnam: 'Open door – Art through the 30 years of Renovation (1986-2016)' and 'Vietnam Eye' (Hanoi, Vietnam).
Tickets are VND35,000 for adults, VND25,000 for children and free admission for children under 16.
T. Van