World-renowned legendary DJ Armin van Buuren is scheduled to take the stage in HCMC on December 14, making Vietnam the first leg on his Asian tour, according to his official website www.arminvanbuuren.com.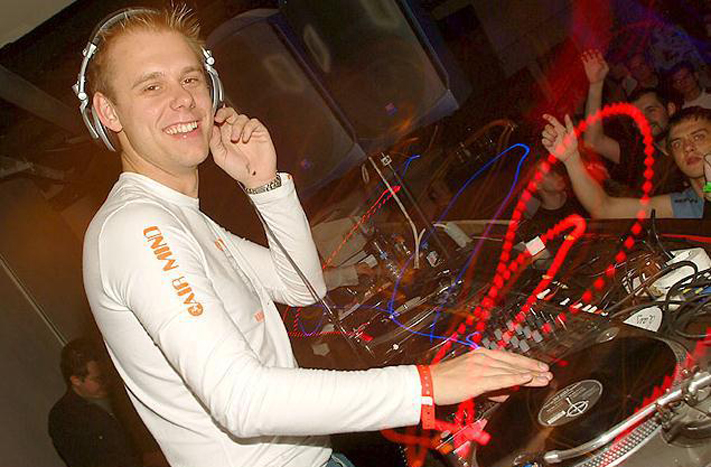 Apart from Vietnam, the 41-year-old Dutch DJ and record producer is expected to travel to other Asian countries such as Malaysia and India.
The Dutch artist has been well-known as the legendary of the world of electronic dance music (EDM) and won the hearts of thousands of fans around the world for his weekly radio show called "A State of Trance". 
Born into a family with a rich tradition of music in the Netherlands, Armin has quickly nurtured passion for music at a young age as he spent all of his money he had earned from his paper route on music recordings. 
Notably, he broke the world's record to be ranked as the global top DJ by the DJ Mag magazine for four consecutive years between 2007 and 2010, marking a big turning point in his music career and paving the way for his breathtaking projects later. 
He has been invited to perform in 68 countries around the globe and at prestigious music festivals. One of the highlights of Armin's career was his performance for the newly- crowned King and Queen of the Netherlands – Willem-Alexander and Máxima – in 2013.
In 2014, he hit a new milestone in his career to be in the nomination list of the Grammy awards for Best Dance Recording of his single "This is what it feels like".
Tickets for the upcoming show are on sale at https://ticketbox.vn, with prices ranging from VND399,000 (US$17.5) to VND659,000.
The event will take place at Sala residential area in HCMC's District 2.
Vietnam has emerged as a promised destination of international artists on their world tours as this year has witnessed scores of world-illustrious celebrities touring to the country.
In particular, renowned American DJ and producer duo Andrew Taggart and Alex Pall, better known as The Chainsmokers, have recently performed in HCMC as part of their "Memories…Do not open" world tour.
In addition, South Korean guitar prodigy Sung-ha Jung made a comeback to Vietnam for a concert in Hanoi on August 26 and another in HCMC the next day.
Meanwhile, Shane Filan, former lead-vocal of Ireland's famous boy band Westlife, returned for Vietnam for the second time in HCMC as part of his "Love Always Tour" to Asia.
SGT