Café Saigon, a contemporary dance featuring HCM City's lifestyle in the mid-20th century, will premiere at the city's Opera House on June 30.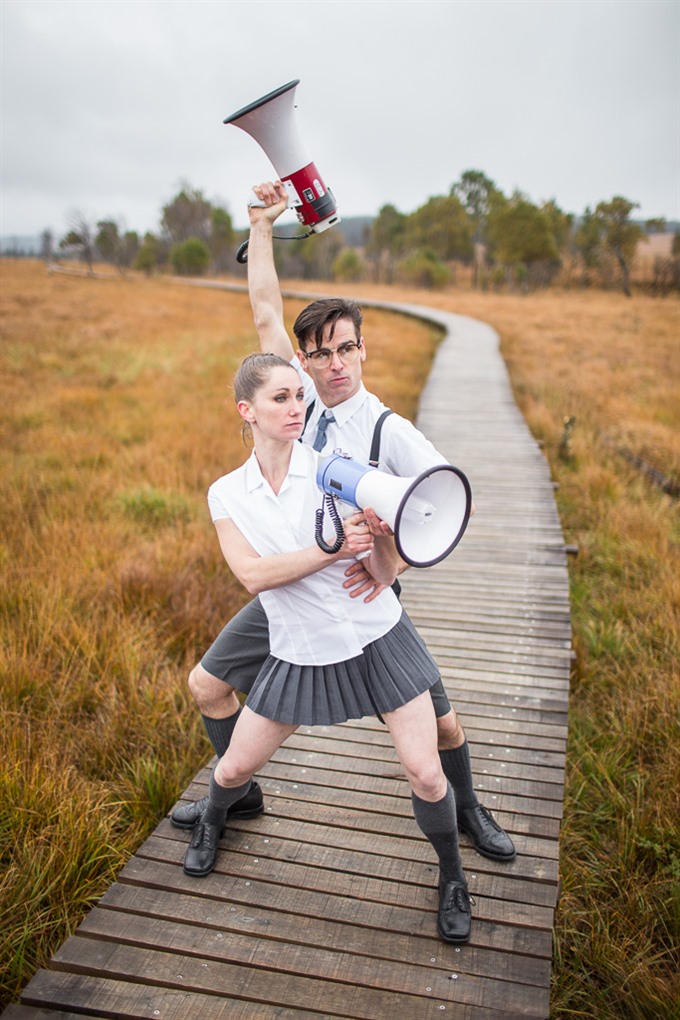 Dance dance dance: Choreographers Joost Vrouenraets and Maite Guerin are staging the contemporary dance Café Saigon which will premiere at the city Opera House on June 30. Photo by David Peskens
The work is a co-production of the HCM City Ballet Symphony Orchestra and Opera (HBSO) and Gotra dance company from Maastricht, the Netherlands.
The dance is choreographed by Gotra's artistic director Joost Vrouenraetsand his colleague Maite Guerin.
Vrouenraets visited HCM City last year to take part in a workshop organised by HBSO, where he and the troupe made an arrangement to stage Café Saigon.
The dance is set at a coffee shop in Sài Gòn in the mid-20th century.
"I really love Viet Nam. Vietnamese always fight for their independence and never give up," Vrouenraets said. "This feeling can be experienced at coffee shops in Saigon. People go to these places to find a kind of freedom, and to escape from things that don't really matter."
Vrouenraets and Guerin arrived in the city in mid-June to prepare for the work.
They have been working with 16 HBSO dancers for daily rehearsals, and have chosen five men and five women who will dance as couples for the performance night.
Vrouenraets said that Vietnamese are open to innovation. "The dancers take to new music and new dance ideas without hesitation, but with enthusiasm."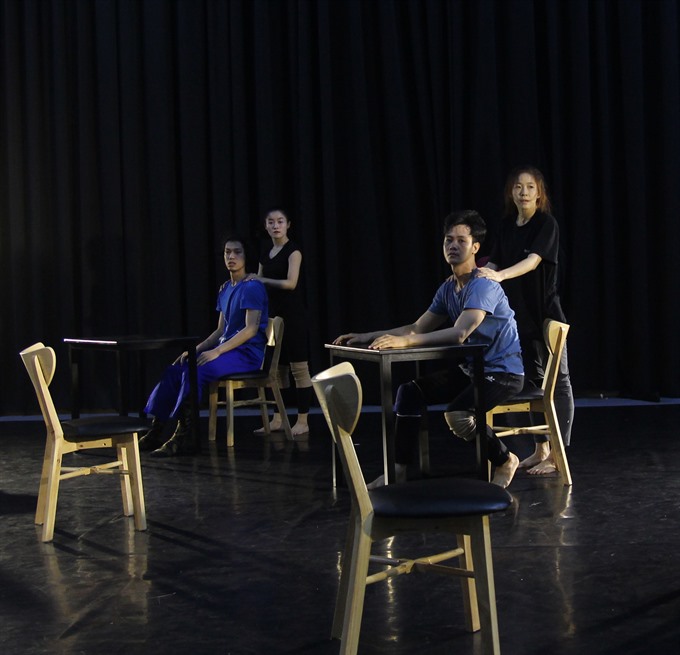 HBSO dancers are rehearsing for contemporary dance Café Saigon. Photo courtesy of HBSO
The two choreographers also collaborated with the troupe's leading choreographers Nguyen Phuc Hung and Nguyen Phuc Hai to design the stage.
The performance will feature traditional music of Vietnamese ethnic minorities and songs from the 1960s by American singer and songwriter Joan Baez.
Vrouenraets studied at the Amsterdam School of Arts and the Rudra Bejart's School in Lausanne, Switzerland, before joining the Béjart Ballet Lausanne in 2004.
In 2005, he and his dance partner Guerin founded Gotra, where they form the hub, while individual dancers are recruited for each production.
Gotra has been invited to perform at numerous schools, companies and festivals, including the Festival Biarritz in France in 2009 and the Schrittmacher Festival in Germany in 2010.
Vrouenraets's major original works include The Alchemist (2006), I Have a Dream… (2007), Turo (2008) and 5md (2009).
Guerin studied dance at the Lyon National Conservatory of Music and Dance in France, and then joined workshops at the Rudra Bejarts's School.
She is artistic director of a highly innovative programme called Care to Dance? for people suffering from Parkinson's Disease.
Café Saigon will begin at 8pm at 7 Lam Son Square in District 1. Tickets are available at the venue's box office or at www.ticketbox.vn. — VNS