VietNamNet Bridge – The designation art exhbition named "Le sourire de la mutation" (The grin of mutation) by 3 artists from Vietnam, France and Belgium is underway during L'Espace, 24 Trang Tien, Hanoi.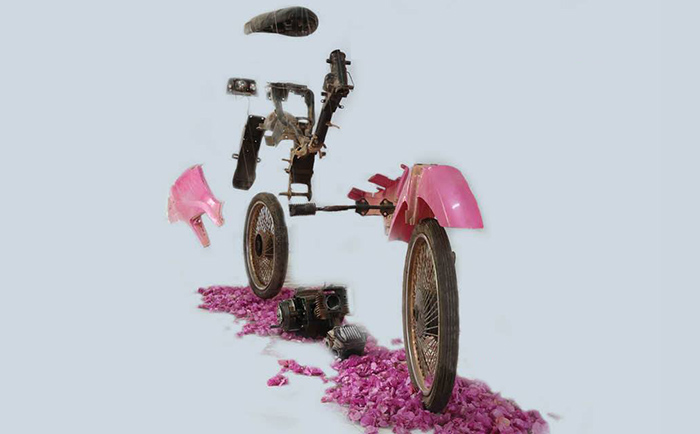 The muster brings about a elegant viewpoint of Vietnam in a metamorphosis. The 3 artists entrance from 3 opposite countries – France, Belgium and Vietnam – try a thesis of a changes in civic space by opposite perspectives: visual, dance and designation art. 
The view of Vietnam's civil cities is illustrated in Truong Minh Thy Nguyen's mural. The object coupler lonesome ladies on motorbikes turn muses for Emmanuelle Vincent's dance piece. And objects hook between fantasies and traditions in a designation design of Pierre Larauza.
This muster is hold within a horizon of a Dance Festival "Europe Meets Asia in Contemporary Dance" 2017.
Entry is giveaway and a muster will tighten on Nov 5.
PV
Article source: http://english.vietnamnet.vn/fms/what-s-on/188082/art-exhibition–le-sourire-de-la-mutation–in-hanoi.html