VietNamNet Bridge – Vietnamese film My Nhan (The Beautiful Woman) by executive Dinh Thai Thuy will open a APEC Film Week 2017, that runs this week in Ha Noi and Da Nang in and with APEC Viet Nam 2017.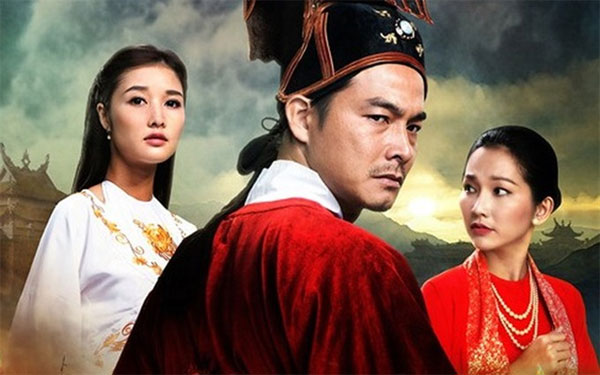 A print of a film My Nhan destined by Dinh Thai Thuỵ, to be screened during a APEC Film Week. — Photo danviet.vn
The film tells a life story of Nguyen Phuc Tan (1620-87), a fourth ruler of a Nguyen Lords, famous as a good personality and a troops genius, and his comfortless adore with Thi Thua, a pleasing voluptuary scorned by his courtiers notwithstanding her pristine soul.
The film week will take place on Oct 11-16 in Ha Noi and on Oct 12-16 in Da Nang. The eventuality aims to bond cultures and encourage mutual bargain among APEC member economies by film with a ultimate idea of fostering an Asia-Pacific village of peace, stability, energetic growth and prosperity.
The film week is also dictated to lift a form of a APEC forum among locals while publicising a enlightenment and people of Viet Nam to general friends.
Nine underline films and dual documentaries from 11 APEC member economies, including Children of China from China, Blue Moon from Chinese Taipei, My Nhan from Viet Nam, I'm Still Here from Peru, Tsukiji Wonderland from Japan, My Paparotti from South Korea, Nokas from Indonesia, The Age of Pioneers from Russia, Jack of a Red Hearts from a United States, Violeta Went to Heaven from Chile and The Dressmaker from Australia will be screened in a week.
Following a APEC Year 2017 thesis of "Creating New Dynamism, Fostering a Shared Future", a eventuality is hold jointly by a National Committee on APEC 2017 and Viet Nam's Ministry of Culture, Sports and Tourism.
The opening rite of a APEC Film Week 2017 will take place during 7pm on Oct 11 during a National Cinema Centre, 87 Lang Ha Street, Ha Noi and on Oct 12 during Le Do Cinema, 46 Tran Phu Street, Da Nang.
Free tickets for all a screenings can be collected during a dual venues commencement today. 
VNS
Article source: http://english.vietnamnet.vn/fms/what-s-on/188063/apec-film-week-to-screen-entries-from-11-economies.html