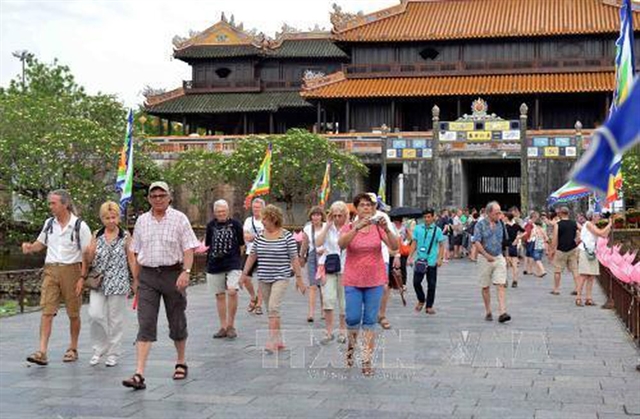 HCM CITY  Việt Nam has jumped three places from last year to seventh in the list of world's fastest growing travel destinations, according to a UN report.
The country is in the midst of a tourism boom, and its visitor numbers last year rose at one of the fastest rates in the world, by 16.2 per cent to 18 million, according to the report of the United Nations World Tourism Organization (UNWTO).
To promote Việt Nam tourism, the country has launched an online visa system for travelers on short holidays and casual business trips.
It has also added 35 more countries, including emerging tourism markets in Europe, to the list of those whose nationals can visit the country with e-visas, expanding the list to 80 countries.
European countries like Denmark, Norway, Sweden, Finland, and Belarus are emerging tourism markets for Việt Nam. Western Europeans spend an average of US$1,316 per trip.
The most famous destinations in Việt Nam include coastal cities like Nha Trang, Đà Nẵng and Mũi Né.
With its visa waivers, the government expects 20.5 million visitors in 2020 and revenues of $35 billion, equivalent to 10 percent of GDP. — VNS