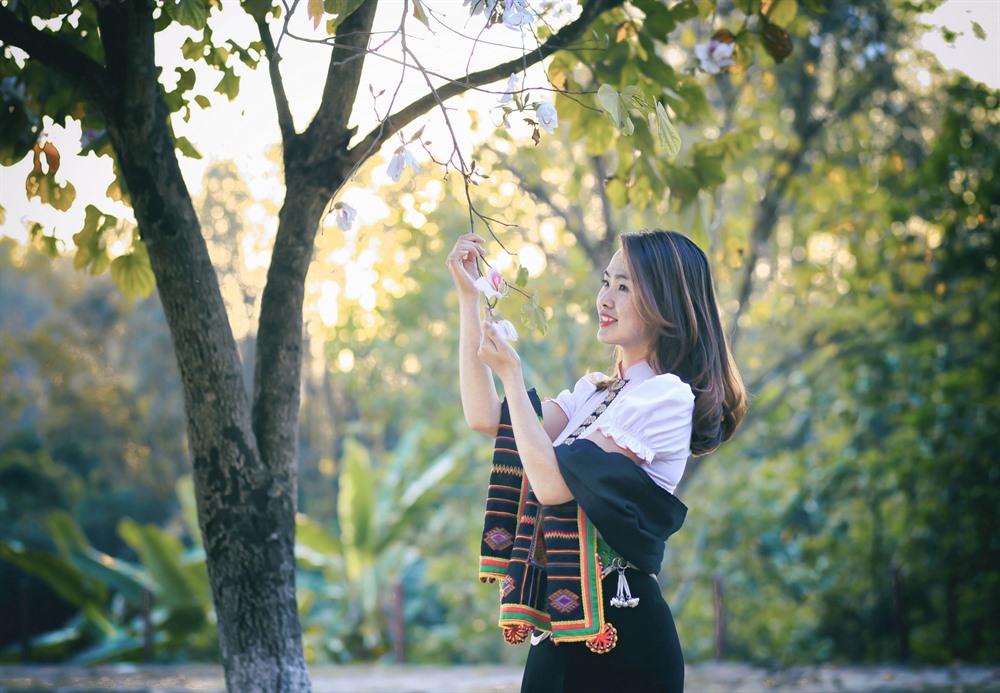 A young woman in traditonal white blouse of Thái ethnic group poses for a photo by an orchid tree. VNA/VNS Photo Xuân Tư
Viet Nam News
By An Dũng & Hoàng Nam
It's March and the orchid trees of the northern province of Điện Biên are in bloom.
Hoa ban (orchid) flowers, the flowers of the northwest region, are in full bloom across mountainsides and along paths leading to villages in Điện Biên Đông, Mường Chà, Tuần Giáo and Tủa Chùa.
The flower season is also the time for the Ban Flowers Festival 2019 (March 13-18, 2019) across the province. The festival also coincides with the anniversary of the Điện Biên Phủ Victory in 1954, which ended French power in Indochina.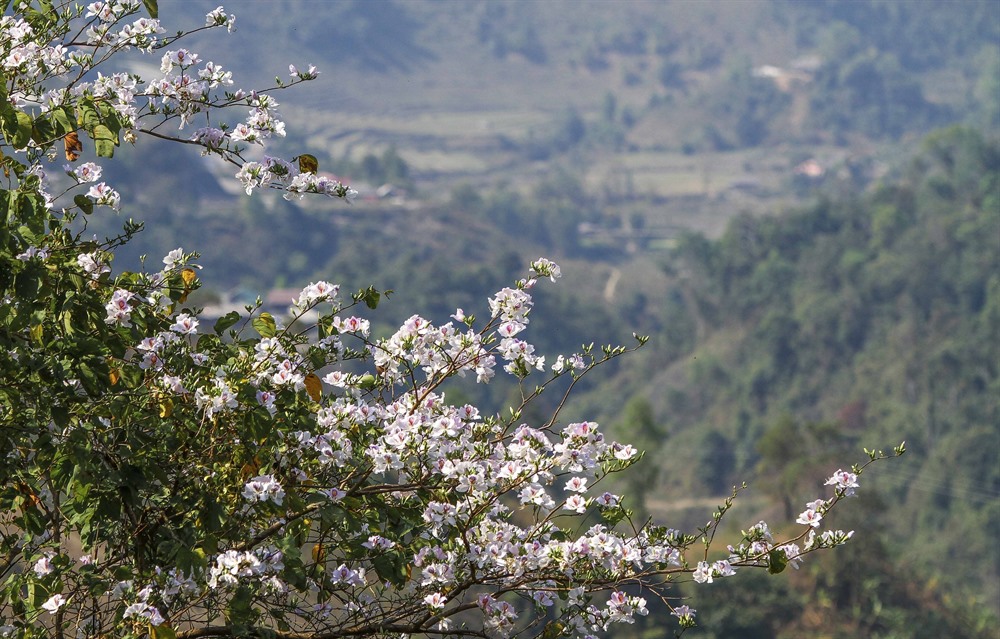 Orchid decorates mountains and forests.— VNA/VNS Photo Xuân Tư
Tourism trademark
Lường Thị Đại, a researcher on the Thái ehtnic group's culture, said the orchid tree has long been associated with Thái people.
"Each flower season, the whole community becomes excited and cheerful," she said.
"The flower helps them relax and decorate their villages," she said. "People erase all discontentment and become more united."
Old and young people go to the forest together to pick orchids, which they use for cooking.
"The white shirt of Thái women represents two petals of orchids embracing the charming figures of the women," she said.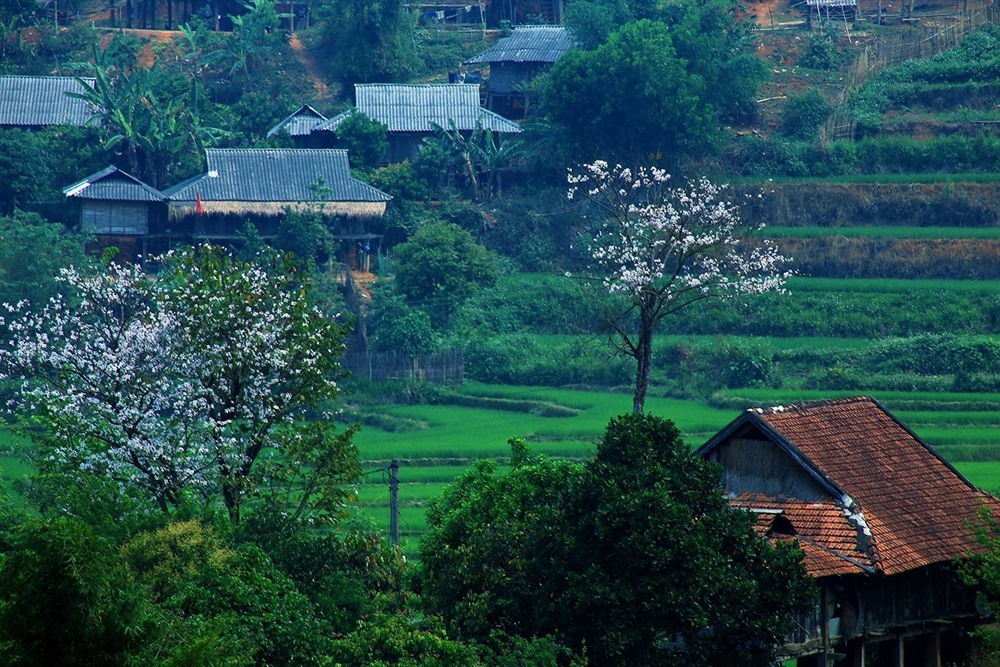 Orchid flowers or spring flowers of northwest region. — VNA/VNS Photo Phan Tuấn Anh
Lò Thị Thương, another local, said each orchid season brings her different feelings.
"Orchid flowers season is the season for young people to express their love," she said.
The Orchid Flower Festival begins in March every year as a cultural activity to celebrate the historic Điện Biên Phủ Victory over French invaders in 1954.
This year, the opening ceremony of the festival will be held on March 16 to confirm the flower season as a trademark of the province's tourism.
According to Mai Hương, an official from Điện Biên's Agriculture, Rural Development Department, localities have pulled out all the stops to ensure the flowers bloom en masse in time for the festival.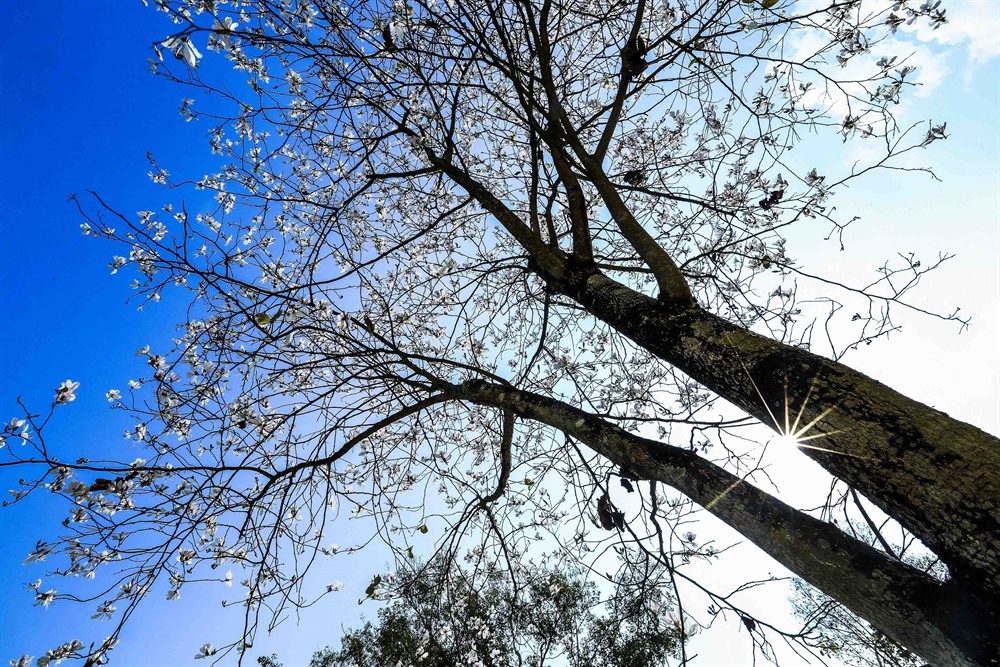 Orchid trees stand high. — VNA/VNS Photo Xuân Tư
Other attractions
Though the natural beauty of the orchids is enticing, tourists should not forget to visit the top destination in the province.
Điện Biên Phủ Victory Relic Site includes a museum and Điện Biên Phủ Victory Monument, a cemetery, the shelter of General De Castries, Mường Thanh Airport, Hồng Cúm, Him Lam bases and other destinations.
The site covers the whole Điện Biên valley, where battles between the Vietnamese army and French army took place in 1954.
Pá Khoang Lake is located in the middle of the spectacular natural landscape of Mường Phăng Commune. In winter, fog covers the lake creating a fairytale landscape with high mountains hiding in clouds in the distance. In summer, the atmosphere is cool with wind from the south.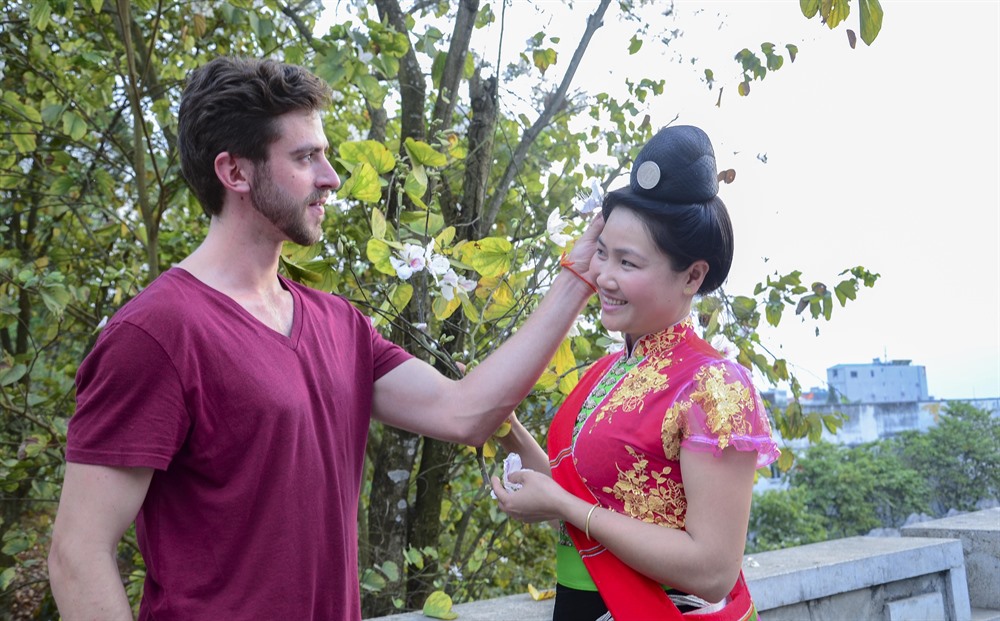 Orchid flowers lure also foreigners. — VNA/VNS Photo Xuân Tư
The hot mineral stream Hua Pe in Thanh Luông Commune is another attraction for nature lovers. The stream runs from a mountain and flows into Nậm Pe and Hua Pe streams.
Tourists should also visit A Pa Chải, the westernmost point in Việt Nam, which borders China and Laos. The point is located in Sín Thầu Communes, Mường Nhé District, dubbed the place that a rooster's call can be heard by people in three countries.
The check point is located 1,864m above sea level, where the Hà Nhì ethnic group and some other ethnicities reside.
Orchid in full bloom in mountain sides. — VNA/VNS Photo Xuân Tư
Symbol of love
With an innocent white colour and gentle fragrance, orchids start to bloom in mid February and are in full bloom in March. Each orchid flower has five petals. Its fragrance is strongest at sunrise, when the wind helps disperse the fragrance.
In the lore of Thai ethnic minority people, the flower is named after a beautiful woman named Ban, who is in love with a strong man named Khum.
As the tale goes, once upon a time, in the northwest region lived beautiful and gentle Ban. Many men in the village wanted to marry her. But she fell in love with a poor hard-working man named Khum.
However, Ban's parents prohibited the lovers to meet and forced her to marry a rich man instead.
Ban snuck into Khum's village to meet him but she could not find him at his house. She left her scarf at his staircase as a sign that she had been there and rushed to search for him. She wandered from mountain to mountain and called to him, before collapsing exhausted under some trees.
When Khum returned from working in the fields, he found Ban's scarf at this house and sensed something bad had happened to her. He searched for her from forest to forest, before he perished of exhaustion and turned into a lonely bird, flying about looking for his lover.
Where Ban died a tree grew, which bloomed with white flowers in spring. People heard birds twittering like Khum calling for his girlfriend and named the tree after the woman to remember their beautiful but tragic love. — VNS