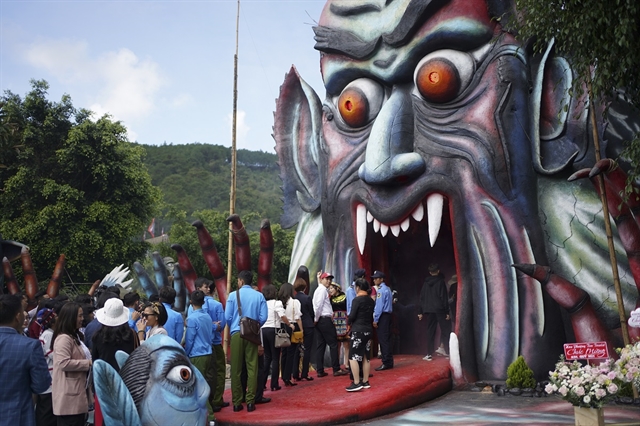 HCM CITY — The Quỷ Núi (Devil Mountain) Tourist area has opened in the Central Highlands province of Lâm Đồng.
The Devil Mountain Tourist area is one of Việt Nam's largest ghostly and macabre constructions, with investment from the Liên Minh Group.
The area, located just about 20 minutes drives from Đà Lạt, has a ghostly and macabre architecture and landscape. The Devil Mountain area has 116 freshwater aquatic species, some with the size of an adult's arm span and a unique demon garden with tens of thousands of ancient ferns.
The Devil Mountain area is considered one of the most natural stone constructions in Việt Nam with 18 million stream stones. Nearly 5,000 unique memorabilia are on display at the museum. — VNS