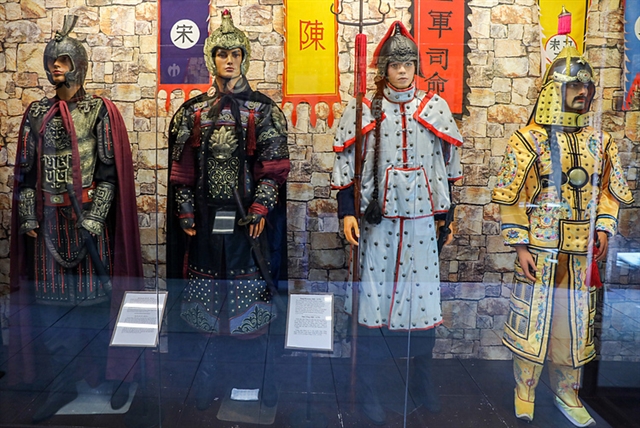 HCM CITY — Thousands of weapons and war uniforms from around the world dating back centuries are on display at the country's largest private museum in the southern city of Vũng Tàu in Bà Rịa – Vũng Tàu Province.
Robert Taylor, 74, of the UK first opened the museum in 2012 and closed it shortly afterwards due to personal reasons. The museum reopened in 2016 at a new address on Trần Hưng Đạo Street.
The French-designed structure was built in 1912 and covers a total area of 1,500sq.m. The museum displays over 2,500 weapons and war uniforms from across the globe. The owner has classified them into different sections based on the period they were used.
It is the largest private museum of weaponry in Việt Nam, according to the Việt Nam Book of Records. More than 1,000 weapons including guns, swords and knives are housed at the museum. The museum is open every day with an entrance fee of VNĐ70,000 (US$3) for adults and half price for children under 12. VNS