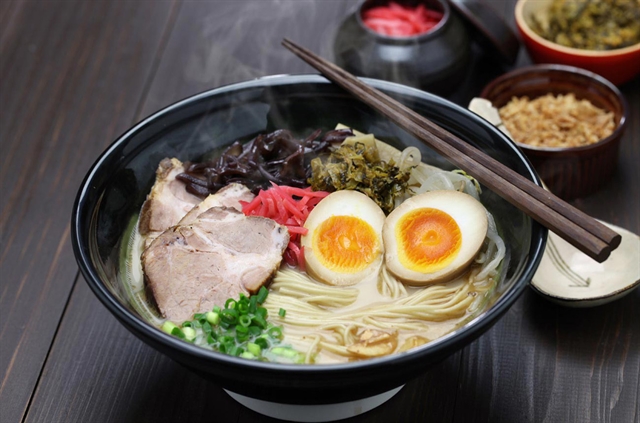 HCM CITY — Established during the 2000s, an area in HCM City known as Little Tokyo or Little Japan represents a distinct cultural enclave in the city centre.
Twenty years ago, only a few Japanese restaurants were located on Lane 15B of Lê Thánh Tôn Street and its connecting alleys in the city's District 1.
Opposite the alley on the other side of Lê Thánh Tôn are several high-end housing complexes popular among Japanese expatriates. 
The area has expanded to line 300 metres of Lê Thánh Tôn Street, connecting Thái Văn Lung, Thi Sách and Ngô Văn Nam streets where authentic Japanese restaurants and shops line the sidewalks.
The area boasts plenty of bars, coffee shops, hotels, convenience stores, spas and massage parlors decorated with signs in Kanji, red lanterns and wooden doors reminiscent of Japan.
Restaurants are simply decorated and cozy in stark contrast to the fancy and luxurious Japanese eateries opened by Vietnamese in other areas. 
Another smaller Japanese community was later established on Phạm Viết Chánh Street in Bình Thạnh District. — VNS