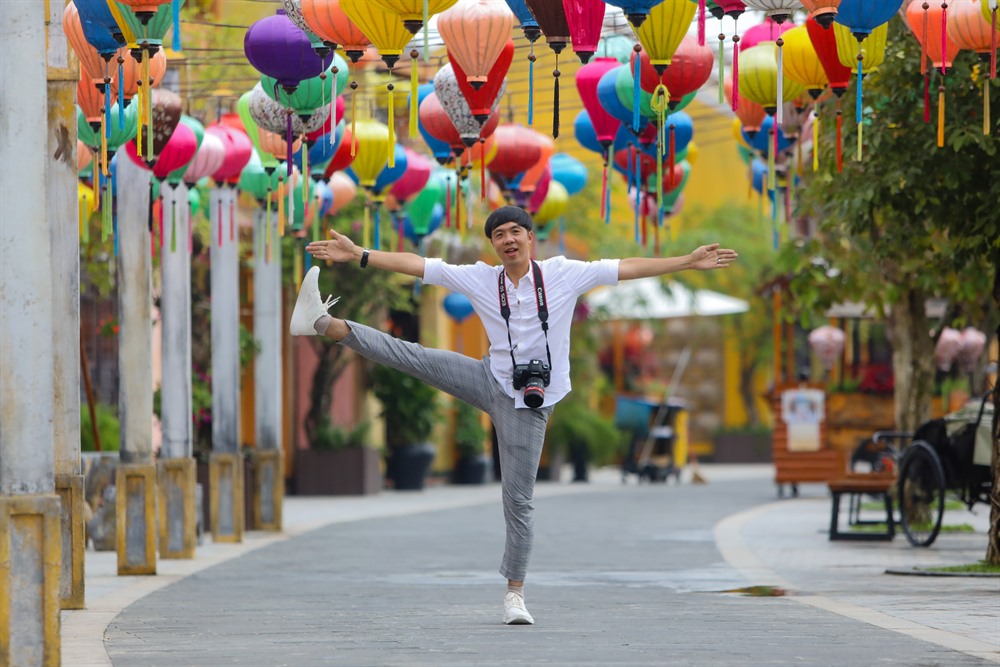 Ngô Trần Hải An has spent 20 years of his life traveling around Việt Nam and many other places in the world. — Photo Courtesy of Ngô Trần Hải An
Viet Nam News
By Thu Trang
HÀ NỘI — Travel changed Ngô Trần Hải An's life.
The 38-year-old has spent the last 20 years of his life exploring Việt Nam and other countries and blogging about his adventures on Facebook, where he has more than 22,000 followers. He funds his trips by working as a photographer for online newspaper zing.vn.
However, his story began with failure.
"My first trip was made after I failed my college examination. I felt pressure from my family and I escaped to my uncle's house in Nha Trang City in the central province of Khánh Hòa", said An.
An stayed there two months and tramped across every corner of the area, and started to feel like a backpacker.
In 2001, An joined a group of friends and started a journey from the ancient town of Hội An in the central province of Quảng Nam. They hitchhiked to Sa Pa in the northern province of Lào Cai.
"I was very impressed by this trip because of the unexpected situations. The trip inspired me with its imposing landscapes at the northwest of the country and also all over the country," he said.
An's journeys have brought him much more than he expected. — Photo Courtesy of Ngô Trần Hải An
An sees backpacking as a way to discover new places in his own manner, giving him great new experiences and teaching him more about the world, as well as how to listen and share.
"At the beginning, I wanted to view beautiful landscapes everywhere. But now, I think these trips make me more mature and more confident. Going to the northwest, I met people who were strange, but very kind, offering me free accommodation. They offered me a lesson about life. It was really meaningful for my personal growth," he said.
Besides joy, An has also experienced danger on his trips, but this has not discouraged him.
When climbing the Milestone No 42, the second highest mountrain in Việt Nam at a height of 2,885m above sea level, he had a brush with death.
He was on a craggy part of the mountain, about 7-8 metres above a rocky stream. Suddenly An slipped and had it not been for his Hà Nhì ethnic minority guide, he would have fallen and hurt himself, or worse.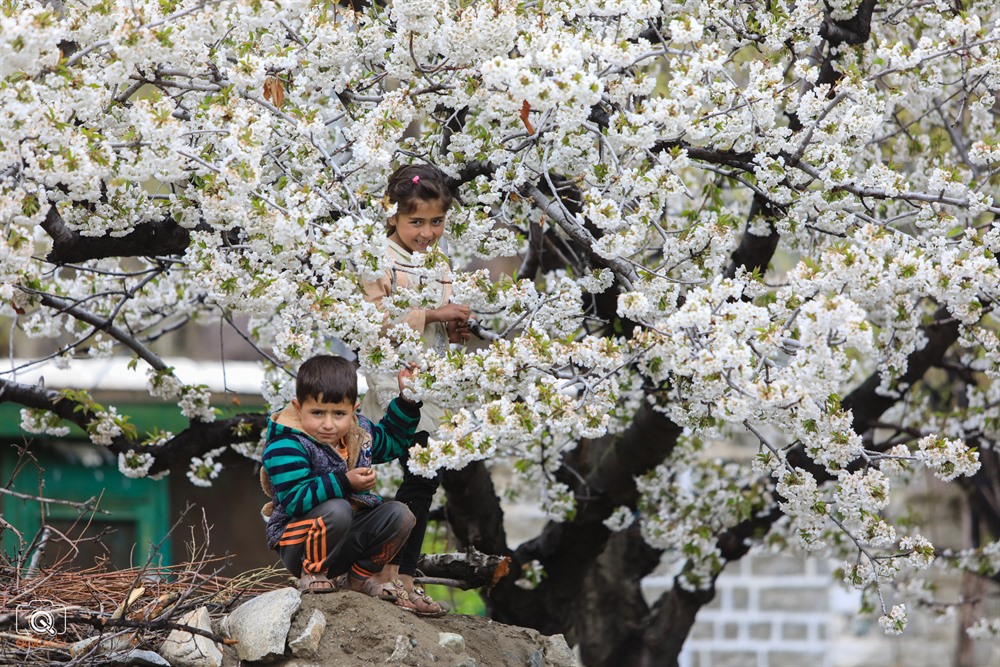 Children playing in Pakistan. — Photo Courtesy of Ngô Trần Hải An
"During my journey, I owe a lot of people. Since then, I have learned many valuable lessons in life," said An.
The further An goes, the more he loves the people he meets, and the more confident he feels.
"When you touch a landmark of your country, you will have special feelings. You will deeply understand how to love the nation. These are sacred emotions, pride, not just being overwhelmed or amused by the natural landscape," said An.
These trips follow each other and cultivate his passion.
Ngô Quang Minh, one of An's travelling companions, said An represented a generation of Vietnamese young people who like to go, move and explore instead of sitting at home.
Tourists ride camels to visit the Gobi Desert, a big desert in the Asia. — Photo Courtesy of Ngô Trần Hải An
"He is a live repository of knowledge about travel and ready to give us advice," said Minh.
Many young travellers often call An to ask for instructions whenever they are in difficult situations.
Minh likes An's saying that, "20 years later you will regret what you have not done more than what you did."
"With An's point of view, I believe that young people should take their backpack out of their safe area to explore the world around them, then to see how they will grow from small steps on their paths," said Minh.
An wants to gently advise young people who also have passion for travelling that, many people think tourism is going out to play, but you can also learn and mature from your trips.
"Journeys are school and the people who you meet on streets teach us many things," said An.
An is one of eight travel bloggers who have been invited to attend an upcoming travel festival in Ha Noi, where he will give talks about taking photos while travelling and about adventure travel. — VNS