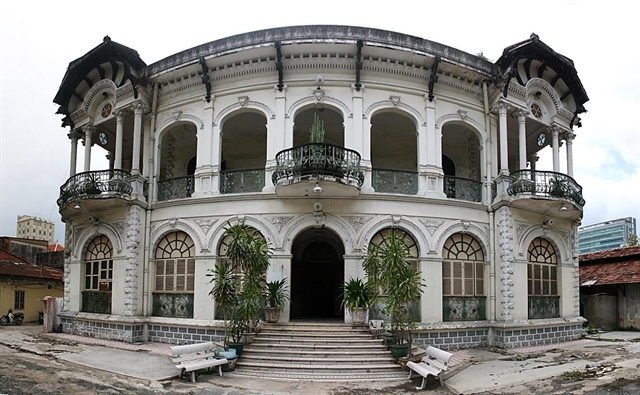 HCM CITY — Visiting heritage sites in HCM City and in Bình Dương Province, about 20km from the city, can be an interesting detour for locals and foreigners alike.
The Villa, also known as Phương Nam Villa, is a restoration heritage site built from the 1920s to 1930s located at 110-112 Võ Văn Tần Street in HCM City's District 3.
The Villa was built with high-quality materials transferred directly from France to Việt Nam and built by hundreds of skilled workers.
Away from HCM City about 20km, in Lái Thiêu Ward in Bình Dương Province's Thuận An Town, the Phú Long Temple was built in the early 19th century with a Vietnamese-Chinese architectural style.
Decorative products in the temple were made by skilled artisans of that period who were from the former imperial city of Huế. — VNS