Fusion Resort Phú Quốc is offering three new wellness spa packages. — VNS Photo
Viet Nam News
KIÊN GIANG — Fusion Resort Phú Quốc, the island's newest spa resort, offers three Wellness Voyages packages.
The three-, five-, and seven-day packages, positioned between a wellness retreat and a holiday, are designed around three health pillars: the first elevates physical fitness, the second focuses on optimising health from inside out while the third used meditation, yoga and massage to enhance wellness.
Fusion CEO Marco van Aggele said: "Guests should feel refreshed and inspired, but not restricted, when they embark on a health-focused journey with us."
The packages come with a one- or two-bedroom villa, wellness consultation and assessment, all meals and drinks, daily wellness sessions, daily treatments chosen from Maia Spa, airport transfers, and priority check-in.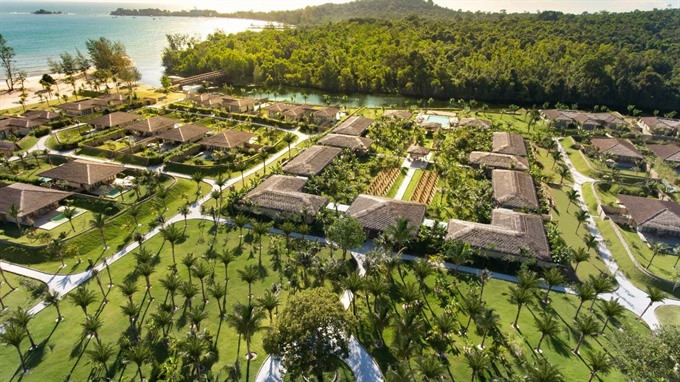 Fusion Resort Phú Quốc is offering three new wellness spa packages. — VNS Photo
Besides, the five- and seven-day programmes offers visitors cooking classes and cultural excursions, a brisk bike ride, a visit to a traditional fishing village or temple and pagoda.
Fusion has developed its own heating black pepper oil for massages.
Executive Chef Edmond Kwan has developed nutrition sessions that focus on developing a cuisine around detox.
The packages are available year round and cost US$949 plus taxes for a couple for a two-night or three-day package, $1,846 for four nights or five days, and $2,758 for six nights or seven days.
The resort opened in June, the group's sixth resort or hotel in the country, the others being in Đà Nẵng, Nha Trang and HCM City. — VNS