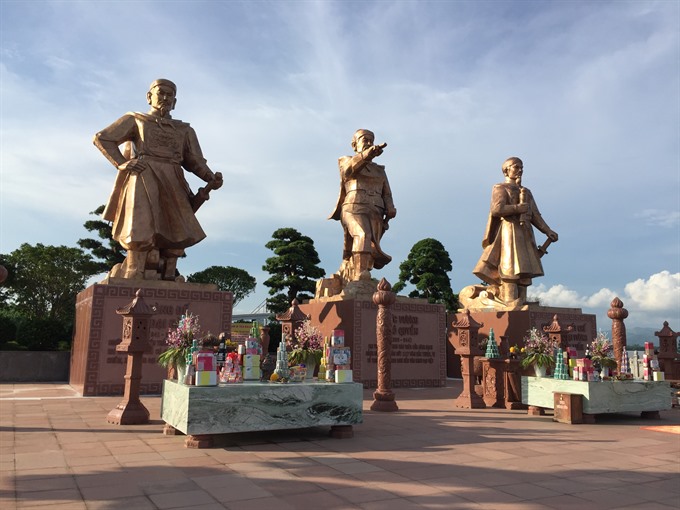 Heroes: Statues of the three heroes who repelled Chinese invaders. — VNS Photo Trần Mai Hưởng
Viet Nam News
by Trần Mai Hưởng
People know Hải Phòng as a city of flamboyant trees, an important industrial centre and the biggest port in the north. The city has also long been a tourism hub with beaches embracing the city and top class entertainment areas. Hải Phòng is also known for its long history and cultural traditions, but few realise it is close to three battles that free Việt Nam from Chinese and Mongol invaders. 
There are some places that should be highlighted for tourists.
Relic: A temple dedicated to Ngô Quyền at Tràng Kênh – Bạch Đằng Historical Complex. — VNS Photo Trần Mai Hưởng
Wild archipelago
Cát Bà archipelago and Cát Bà National Park are located to the south of Hạ Long Bay, 30km from Hải Phòng City and 25km from Hạ Long City. The park was recognised as a World Biosphere Reserve in 2004. One can reach the park by boat or road, viewing hundreds of islands emerging from the sea area. 
Cát Bà Island is about 100sq.km and is home to primitive forests with rich faunna and flora, and beaches with clear water throughout the year. Many streams run from the mountains to the sea. 
The main island hosts one of the biggest nature reserves in the country. The total area under protection is 15,200ha including 9,800ha of forest and 4,200ha of sea. The area was recognised as a national park in 1983.
The area is home to 20 kinds of animals, 69 kinds of birds, 20 kinds of reptiles and amphibians, nearly 150 families of plants, including 250 types of herbal medicine.
Cát Bà also possesses breath-taking Lan Hạ Bay and some remote islands of Hạ Long Bay. There are plenty of places to go kayaking, or go trekking through mountains and explore caves.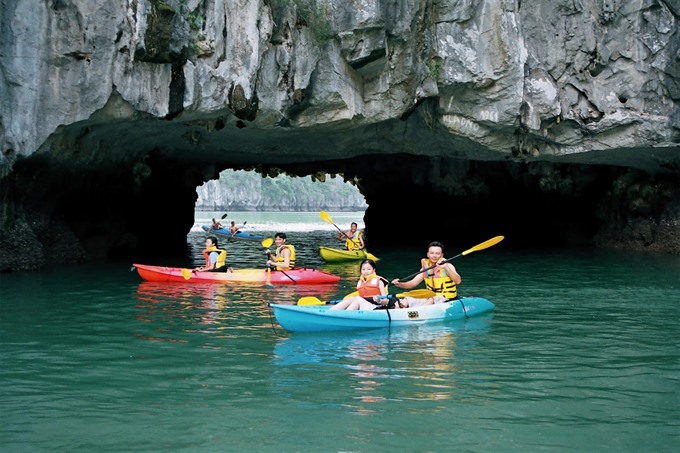 Water games: Tourists go kayaking at Lan Hạ Bay. — File Photo
Lan Hạ Bay
The bay is on the east side of Cát Bà Island and just next to Hạ Long Bay. Lan Hạ Bay covers 7,000ha, 5,400ha of which belongs to the management area of Cát Bà National Park.
The landscape is as beautiful as Hạ Long Bay and has special features as well. Lan Hạ Bay has many karst mountains dividing the bay. There are hundreds of small mountains formed by the sea and the weather into strange forms, such as Hòn Guốc (Shoe Island) and Hòn Dơi (Bat Island).
Mysterious caves are everywhere in Lan Hạ Bay, including Hàm Rồng Cave, Dõ Cùng Cave and Cả Cave. Lan Hạ Bay has nearly 140 small and deserted beaches with yellow sand.
Travelling by kayak, tourists can reach small beaches to relax and visit caves on islands like Vẹm Beach, Tùng Gấu Cave and Cát Dứa Beach. Cát Dứa Beach now offers accommodation for tourists, who can also visit pearl farms in the area.
There are long beaches hidden between karst mountains with calm seas. Under the clear water, there are coral reefs such as Vạn Bội and Vạn Hà. Tourists can also dive to see the coral at Sến, Cù and Monkey islands.
Floating farms on the bay offer fresh seafoods such as fish and crab.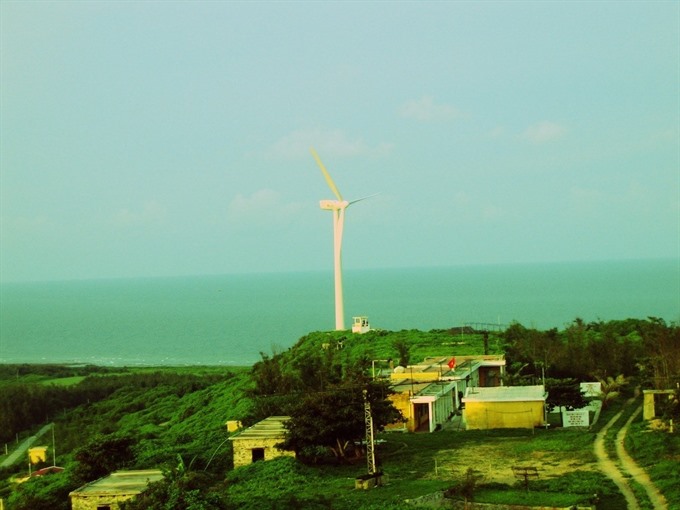 Pristine: Bạch Long Vỹ Island is virtually untouched. — File Photo
Bạch Long Vỹ Island
Bạch Long Vỹ is an island near Hải Phòng City. It is one of eight large fishing areas in the gulf and has a strategic important position in developing the economy and sea security in the Tonkin Gulf.
Tourists should not miss watching the sunrise from the lighthouse. They can climb to the top and experience the mingling of sky and sea.
Relics of  heroes
The Tràng Kênh – Bạch Đằng Historical Relic Complex is located 20km to the north of Hải Phòng City. It  rests against Tràng Kênh mountain range, with Bạch Đằng River in the east and Giá River in the south and includes temples and statues of historic heroes.
On the Bạch Đằng River, Vietnamese generals fought against northern invaders on three occasions. In all three battles, Chinese, or Mongol, invaders, attempted to extend their empire down the coast of Việt Nam, and on all three occasions, were wiped out or turned back. 
In 938, General Ngô Quyền directed his troops to imbed wooden pillars with sharp iron tips into the river bed as 100,000 troops from China  invaded Vạn Xuân, then the name of Việt Nam.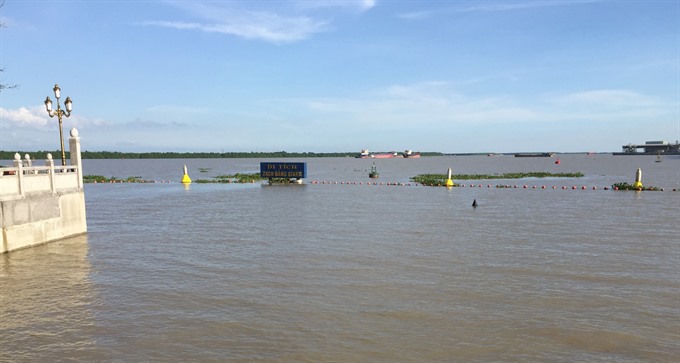 Battle site: Remains of the trap site that brought victories for three Vietnamese rulers over invaders from the North. — VNS Photo Trần Mai Hưởng
When the tide was high, the sharp stakes were hidden under the sea as the Chinese navy advanced. The General enticed them up the Bạch Đằng River. As the tide tide retreated, Ngô Quyền's fleet of small boats turned around to watch the enemy war boats become impaled on the sharp posts.
After the victory, Ngô Quyền proclaimed himself King Ngô Quyền and ended 1,000 years of Chinese rule in Vạn Xuân, opening a long independent period for the country. 
In 981, Song troops invaded Đại Cồ Việt (another name change). Vietnamese navy troops lost in a battle on the Lục Đầu River and fled to Bạch Đằng River. 
The third victory on Bạch Đằng River involved King Lê Đại Hành. He ordered 
General Lê Hoàn to again hammer wooden pillars into the bed at the mouth of the river to trap the enemy. 
Lê Hoàn's naval troops lured the enemy by fleeing to the prepared site. Again, as the tide got lower, the enemy boats were pierced by the sharp wooden pillars. Vietnamese troops fought back and destroyed the enemy's troops.
In 1288, the third victory on Bạch Đằng occurred when General Trần Quốc Tuấn and his troops defeated Mongol invaders, then the strongest troops in the world. According to Đại Việt Sử Ký Toàn Thư (The Complete Annals of Đại Việt), General Trần Quốc Tuấn directly led the fights.
At the complex, tourists can see objects and maps of the historic fights. Temples dedicated to King Trần Nhân Tông and General Trần Quốc Tuấn have been established. 
Right beside the river bank, a square with the three statues of Ngô Quyền, Lê Đại Hành and Trần Hưng Đạo look out over the water to help tourists understand the old battles and the victories. — VNS