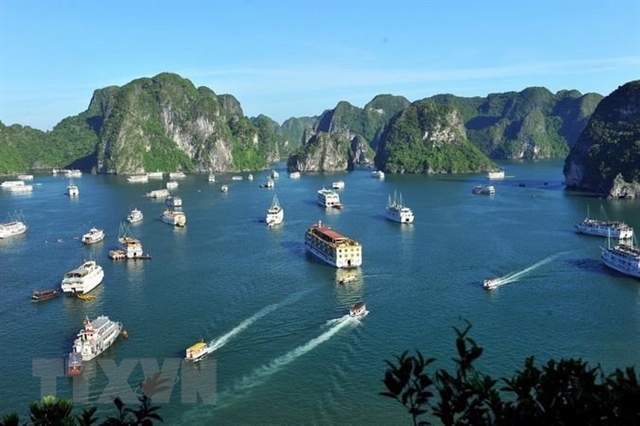 HCM CITY — The US television network CNN has listed Hạ Long Bay in Quảng Ninh Province as one of the world's 25 most beautiful places.
One of the most popular natural attractions in South East Asia, Hạ Long Bay is home to 1,969 islets of hulking limestone and deep, green waters that are home to myriad floating villages, according to CNN.
It was recognised as a world heritage site in 1994 by UNESCO. It was also voted among the world's seven new natural wonders by Swiss organization New Open World in 2011. 
Cửa Vạn floating fishing village in Hạ Long Bay is one of the hidden gems in Việt Nam that has yet to be overrun by vacationers. It is home to more than 170 fishing families, CNN added.
Beside Hạ Long Bay, Zhangjiajie National Forest Park in China and El Nido in the Philippines are also on the list of 25 most beautiful places on the planet. — VNS