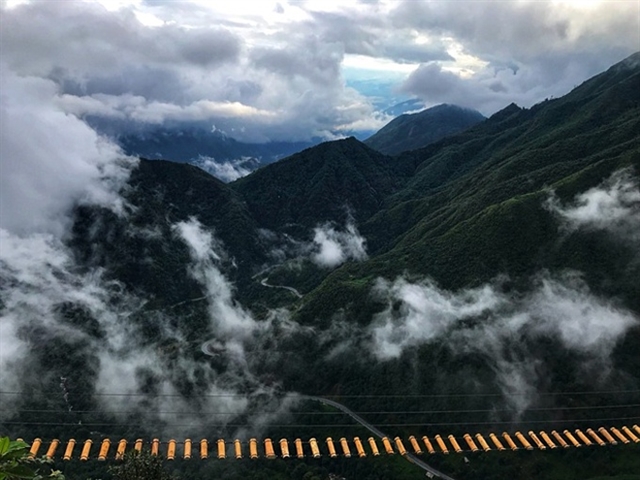 HCM CITY — A suspension bridge located 2,000 metres above sea level with separate wooden planks hanging amid beautiful vistas in Sa Pa City would probably be a big challenge even for the bravest of souls.
The bridge named "Heaven's Gate" is located on top of Ô Quy Hồ Pass in northern Việt Nam's Sa Pa Town, which is well-known for its natural beauty and indigenous highland cultures.
The bridge in the Hoàng Liên Sơn mountain range is 200m long.
Visitors can walk on the 171 wooden steps to cross the bridge with protective gear, including a helmet and seatbelt attached to the cable above.
Visitors will be rewarded with stunning panoramic views of Ô Quy Hồ Pass and the Hòang Liên Sơn mountain range, which runs for 180 kilometres in the northwestern mountain provinces of Lào Cai, Lai Châu and Yên Bái.
A visit on the suspension bridge costs VNĐ150,000 (US$6.5). — VNS