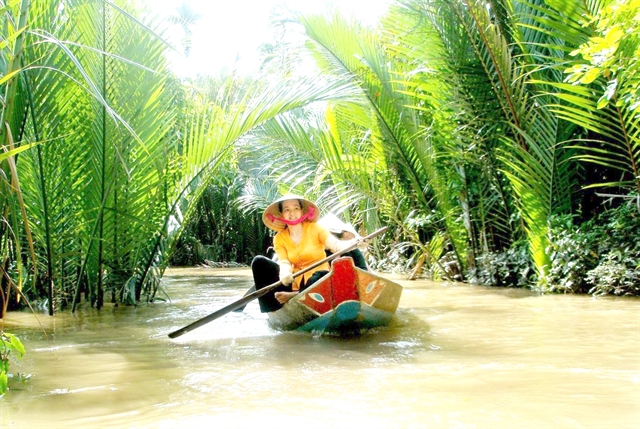 BẠC LIÊU — The southern province of Bạc Liêu is intensifying efforts to boost tourism development with a focus on key service products to attract more visitors.
Amidst the impact of the COVID-19 pandemic, the province is implementing tourism stimulus plans, attracting the participation of tourism businesses and ensuring COVID-19 prevention and control.
The province aims to increase tourist demands with the launching of various tourism activities including a recent programme called Người Việt Nam ưu tiên đi du lịch Việt Nam (Vietnamese people priority to travel around Việt Nam).
More than 20 enterprises and many large tourist destinations are joining the programme to boost domestic market travel demand.
The provincial Steering Committee for Tourism Development has also launched special promotion programmes including "peak months" to attract visitors to the province.
It plans to choose "peak months" such as those with big holidays in the third and fourth quarter of 2020 to hold cultural and tourism events, including by increasing the number of art performances at Cao Văn Lầu Theatre.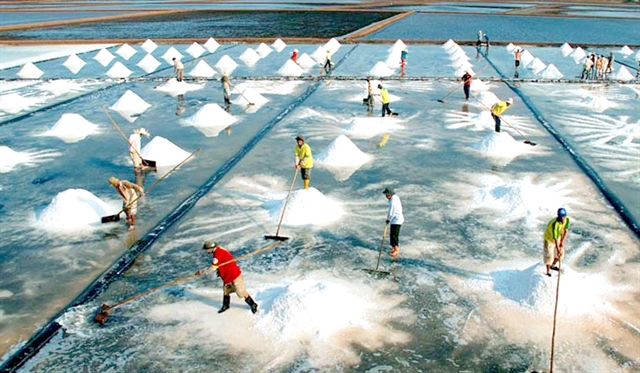 In addition, Bạc Liêu is focusing on building tours associated with cultural activities, ecotourism and practical experiences such as those to the province's wind power plant, Bạc Liêu dandy's home, art memorial houses of đờn ca tài tử (southern folk music) and Cao Văn Lầu artist, Buddhism temples, Tắc Sậy Cathedral, Đồng Nọc Nạng relic, Hưng Thiện and Giác Hoa pagodas.
The province is developing a model of community tourism introducing visitors to traditional handicraft villages and their beautiful products.
Promotion of the advantages of agricultural tourism in rural areas has also been implemented to link key tourist zones in the province to create a unique product but not overlapping with those in other Mekong Delta provinces.
Bạc Liêu has intensified inspection and supervision and strictly dealt with units which let social disorder occur in localities and affect the safety and rights of tourists.
At the same time, the province has requested tourism service businesses, travel agencies, destinations and transportation management units provide quality and attractive tourism products with preferential promotional plans to lure more visitors to Bạc Liêu.
A project to develop tours for sightseeing, experiencing and shopping at the super-intensive and high-tech shrimp breeding areas under the co-operation investment of Việt Nam and Australia will be implemented along with the development of a tourism model of practical experience in the process of producing, harvesting and purchasing salt-based tourism products and gifts.
The province also works for tourism development with Hà Nội, HCM City, Mekong Delta localities and the southeast and south-central regions
This year, it plans to achieve tourism revenue of more than VNĐ3 trillion, up 18-30 per cent compared to last year, of which revenue from restaurant and hotel services is expected to reach more than VNĐ1.2 trillion, up 18-30 per cent compared to 2019.
It also hopes to welcome 3 million tourists, an increase of 10 per cent over last year.
A target of receiving more than 7 million tourists and a total tourism revenue estimated at VND10 trillion are also among targets that Bạc Liêu has set for 2025, as well as to make a contribution of 7 per cent to the province's GRDP.
However, due to the impact of the COVID-19 pandemic, the tourism industry in Bạc Liêu is facing many difficulties.
Many tourism firms have fallen into unstable and small operation.
In the first nine months of the year, the whole sector grossed total revenue of just VNĐ1.3 trillion compared to VNĐ3 trillion or 44.8 per cent of the yearly target, down by 20.7 per cent compared to the same period in 2019.
The province has only welcomed 1.58 million visitors while the target in 2020 is 3 million visitors, making up 52.6 per cent of the plan and down 6.7 per cent over the same period last year. VNS