Weightlifter Trinh Van Vinh clinched a silver medal for Vietnam at the ongoing 2018 Asian Games (ASIAD) in Indonesia on August 21.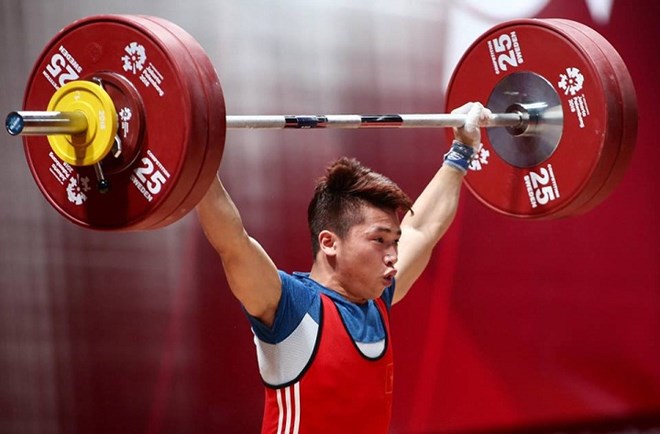 Weightlifter Trinh Van Vinh (Source: thethao.vnexpress.net)
He finished second in the 62kg competition with a total lift of 299kg (snatch: 133kg, clean and jerk: 166kg), finishing only 12kg behind the gold medalist, Irawan Eko Yuli of the host country Indonesia.
It was the second silver medal claimed by Vietnam's weightlifting team in Indonesia, following Thach Kim Tuan's success in the men's 56kg category on August 20.
Meanwhile, top swimmer Nguyen Thi Anh Vien clocked 4:42:81 to finish fifth in the women's 400m category.
Ohashi Yui of Japan won with a time of 4:34:58, followed by Kim Seo-yeong from the Republic of Korea, and Shimizu Sakiko, also from Japan. –VNA