VietNamNet Bridge – The Japanese Shimizu S-Pulse youth team will play a friendly tour with Hoang Anh Gia Lai (HAGL) young teams in the central highlands province on August 18-20.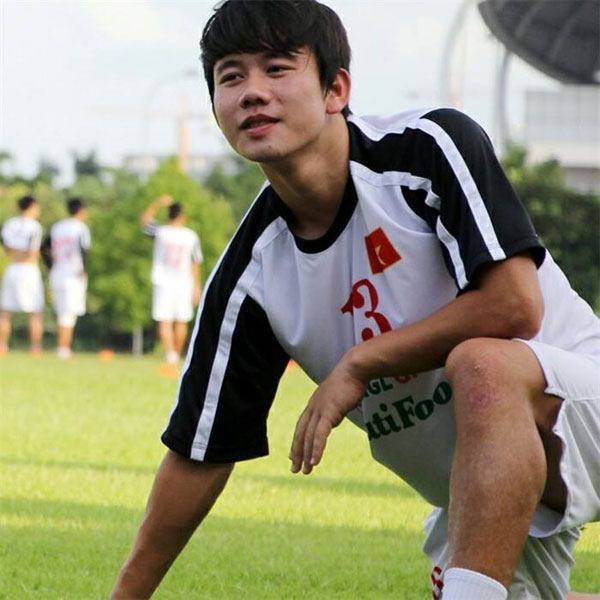 A player of Hoang Anh Gia Lai team trains at the team's camp in Gia Lai Province. The club's young teams will play with Japanese young team Shimizu S-Pulse in a friendly tour on August 18-20. — Photo courtesy Hoang Anh Gia Lai JMG
Hoang Anh Gia Lai head Nguyen Tan Anh said the Japanese's 30-member team will play against HAGL's U-13, U-15 and U-17 teams of during the three-day tour.
He said representatives of Shimizu S-Pulse and HAGL have agreed on co-operation in football training during the tour.
Shimizu S-Pulse, who plays in Japan's premier football league, J.League 1, is also looking to sign local striker Nguyen Van Toan of HAGL.
Following an agreement between Shimizu S-Pulse and HAGL, a selection of U-17 team from Hoang Anh Gia Lai will have a training session in Japan later this year.
HAGL's U-17 team placed third in the National U-17 Football Championship, while the U-13 team won the National U-13 Championship in 2017.
Earlier, HAGL had football exchanges with other Japanese clubs Mito Hollyhock and Yokohama FC.
In 2007, Hoang Anh Gia Lai in partnership with English Premier League club Arsenal built the first ever international standard football training centre: the $4 million Arsenal-JMG Football Academy.
HAGL and Arsenal completed their 10-year Arsenal-JMG Football Academy co-operation deal last month.
VNS