A meeting to bring the Formula One race, one of the most watched sport in the world, to Hanoi is expected to take place this week, VnExpress reported.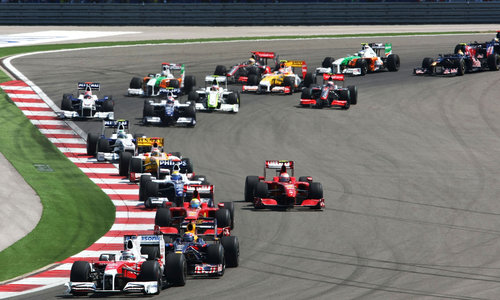 Illustrative photo.
In the mid of 2017, Hanoi's leaders for the first time mentioned that the city was negotiating to host the world famous sport event. 
A year later, Hanoi sought support from the out-going UK Ambassador to Vietnam Giles Lever in negotiating with F1 London in a bid to host the Formula One race in Vietnam at the earliest possible date. 
Sport Business on April 27 reported that Formula One was in talks with the Vietnamese government to add a new street race in Hanoi. Vietnam's addition to the calendar will bolster the sport's position on the continent after Malaysia staged its final grand prix last season, it said.
Malaysia bowed out of the championship last year due to falling attendance and the resulting financial pressure.
According to Reuters, Formula One CEO Chase Carey expressed his excitement at the prospect of a new Grand Prix in Hanoi. 
The move would be in line with Formula One strategy of keeping a balance of events around the world. However, Europe remains its foundation, Carey said. 
"Vietnam is a very exciting country," he added. "A country that has caught the world's imagination and, in many ways, that is where we want to be."
"I think we're excited about the opportunity to grow in Asia, and we are excited about the opportunities that we're discussing in Vietnam, certainly."
After Malaysia dropped out, France and Germany returned in the Formula One calendar for 2018, resulting in a 21-race campaign.
Formula One posted yearly revenue of US$1.8 billion, mainly thanks to broadcasting rights, advertisement and sponsor. Currently, 19 of the 21 races are funded by respective governments of the countries where the race was hosted, paying the fee of US$50-60 million annually.  
Hanoitimes