The International Three-Cushion Carom Billiards Tournament BTV-Becamex IJC Cup 2018 will take place in the southern province of Binh Duong from August 16-18, gathering 64 cueists from Vietnam, the Republic of Korea, Japan, and the Netherlands.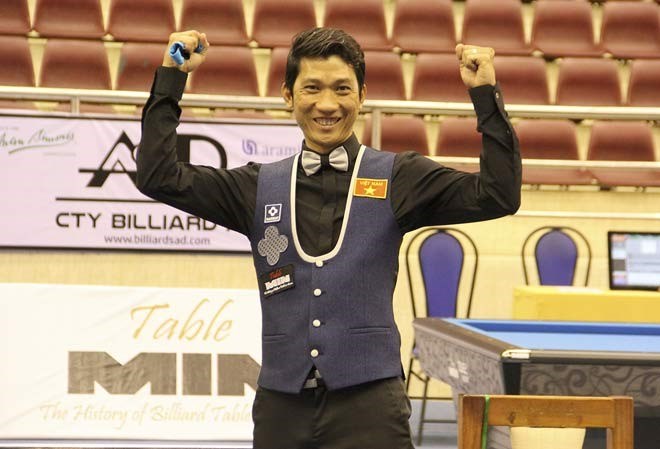 Cueist Ngo Dinh Nai is one of the 59 Vietnamese players at the three-cushion carom billiards tournament in Binh Duong (Photo: 24h.com.vn)
Among the 59 Vietnamese players are the top three from the 2018 Three-Cushion Carom Billiards World Cup held in Ho Chi Minh City in late May, namely Tran Quyet Chien (global ranking no. 12), Ngo Dinh Nai (global ranking no. 17) and Nguyen Quoc Nguyen (global ranking no. 14).
The tournament will see the participation of Kang Dong Koong and Seo Hyu Min from the Republic of Korea, as well as Yoneyama Satoru and Miyahita Takao from Japan. All are well-known international cueists with outstanding performances to date.
Notably, this is the first time the tournament has welcomed a player from Europe, Dutch cueist Celtin Volkan. –VNA