VietNamNet Bridge – Former England and Arsenal player Sol Campbell sent a message to Vietnamese football fans through Arsenal's Facebook page yesterday.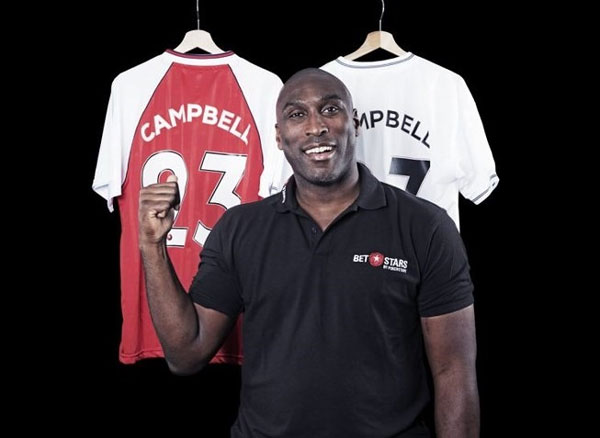 Former football player Sol Campbell will visit HCM City in mid-November. — Photo plo.vn
In his video Campbell said he "was very excited to come to Viet Nam and let's make it a great event. See you soon!"
The well-known midfielder will visit fans in HCM City from November 16-19 as the official ambassador of Arsenal. Campbell is one of the members of Arsenal's unbeaten squad in the Premier League in 2004, along with Freddie Ljungberg and Robert Pires who came to Viet Nam previously.
During his stay, Campbell will take part in different activities with fans, such as a cooking contest. He will also offer commentary on a match between Arsenal and Tottenham. He will join conferences on training practices and healthy living, as well as visiting historic site in the city.
He will tell stories about his time as a competitor, including memories of Arsenal beating big rivals like Manchester United and Liverpool to take the trophy in 2001-02 and 2003-04.
Campbell, 43, played for Notts County, Porstmouth, Tottenham, and Arsenal before ending his career with Newcastle United in 2011.
He played 20 years with 646 matches and scored 29 goals at the Premier League. Apart from two titles with Arsenal, Campbell bagged one League Cup with Tottenham and an FA Cup with Portsmouth.
In his 11 years on the national team, he played 73 matches and netted one goal. He was named among the Best 11 of World Cup 2002 and Euro 2004.
Source: VNS