PR Newswire, a global provider of news release distribution and media monitoring services, has opened a new office in HCMC, Vietnam, expanding its Asia-Pacific footprint.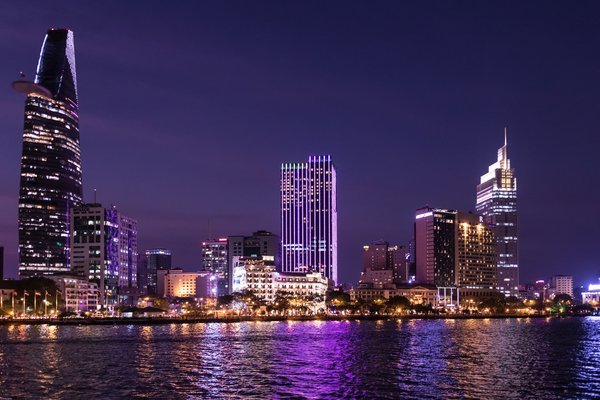 Skyline of HCMC, Vietnam at night –
The company said in a statement released on June 11 that its expansion is aimed at meeting the growing demand for international communication services and media monitoring solutions from Vietnamese customers.
"Vietnam's development growth for the past 30 years has been remarkable and will continue to remain a priority for investors," said the statement. "According to a Vietnam Briefing report published in January, the nation's GDP is growing at 6.81% and its FDI, driven by investments from Japan, South Korea, and Singapore, reached a record high of US$35.6 billion this year."
Royce Shih, vice president for sales and marketing of PR Newswire, Asia-Pacific, said, "With the opportunities present in Vietnam, we've seen an increase in communications demand from global customers sending corporate news to the Vietnam market, as well as from Vietnamese companies sending news globally. We believe that with the opening of our Vietnam office, we can better support companies in Vietnam and provide tailored and effective communications solutions to them."
Having pioneered the commercial news distribution industry more than 60 years ago, PR Newswire has the world largest media and influencers network, with over 300,000 media points spanning across 170 countries and over 40 languages.
Mai Anh Le, branch manager of PR Newswire Vietnam, said, "We hope to continue building solid relationships with Vietnamese enterprises by providing them with better service, quicker response rate, and stronger local support."
PR Newswire also recently secured a new media partner in HCMC, the Saigon Times Group, which owns two English and four Vietnamese language publications, with The Saigon Times Daily, being read extensively among business executives, policymakers, and domestic and foreign investors.
SGT