The northern mountainous province of Lai Chau is preparing to evacuate local residents in areas prone to landslides as it braces for complicated weather over the next few days.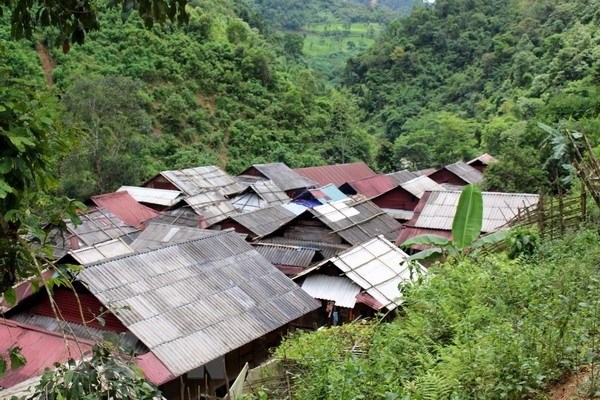 Pa Sap Village is at risk from landslides
The last floods at the end of June caused landslides in Pa Sap village and opened up a 400m fissure on a nearby mountain.
Responding to the emergency, the People's Committee of Nam Nhun has instructed authorities to move residents to safety as soon as possible.
Lieut. Colonel Nguyen Thanh Phuong, Deputy Commander of Nam Nhun district's Military Command, said that the district military had collaborated with the youth union to help the people of Pa Sap village construct shacks and move their belongings to Pa Don village, 1km from their homes.
Authorities have also given each household 3 million VND (132 USD) to reinforce their houses and 20 million VND (880 USD) to relocate. The evacuation is expected to be completed by July 15.
Pham Duc Minh, Chairman of the People's Committee of Nam Nhun district, said it had been difficult to move people out of high-risk areas due to the lack of access and budget. The resettlement area for Pa Sap village is located in a forest, so the Government needed to clear a part to make it accessible in case of extreme weather.
District authorities are calling for support to evacuate the area in case of floods and landslides during the coming raining season and ensuring people's livelihoods, Minh added.-VNA