The People's Procuracy of the northern province of Phu Tho on August 31 completed the indictment for Phan Van Vinh, former Lieutenant General and former Director General of the Police General Department under the Ministry of Public Security, and Nguyen Thanh Hoa – former Major General and former Director of the ministry's Hi-tech Crimes Department.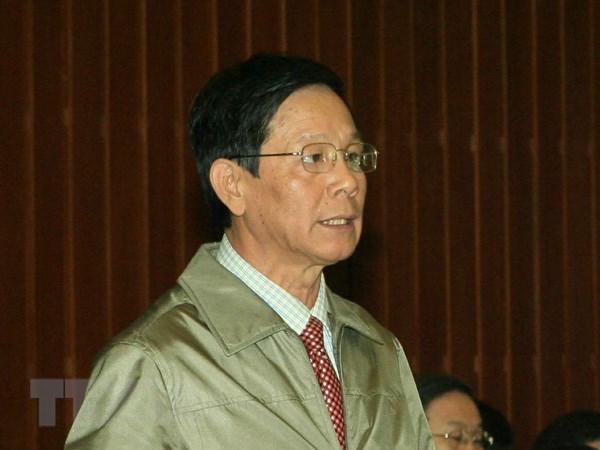 Phan Van Vinh
Under the 235-page indictment, Vinh and Hoa are accused of abusing their positions and power as stated in Point A, Clause 2 of Article 356 of the Criminal Code 2015 (revised in 2017). The Procuracy has also decided to bring the two to court.
If found guilty, the duo may face 5-10 years in prison.
On July 18, the Phu Tho Department of Public Security proposed 92 persons be prosecuted for one or some of the charges of organising gambling, gambling, illegally trading invoices, money laundering, bribery, using the internet to appropriate assets and abusing position and power while performing duties.
The investigation agency has seized more than 1.34 trillion VND (58.3 million USD) of money from the ring organisers and accomplices.
The Procuracy held that Vinh's acts have caused particularly serious consequences and badly affected the prestige of the police, while Hoa was accused of covering up the case.
On April 6, President Tran Dai Quang signed a decision to withdraw Vinh's title of people's police. The same day, the Investigation Agency of Phu Tho Police started legal proceedings and detained Vinh for 4 months on the charge of abusing position and power while performing duty.-VNA