VietNamNet Bridge – Nguyen Van Tan, deputy director general of the Office for Population-Family Planning, under the Ministry of Health talks to Zing.vn about urbanisation, maintaining population growth and the dramatic gender imbalance the country will face by 2050.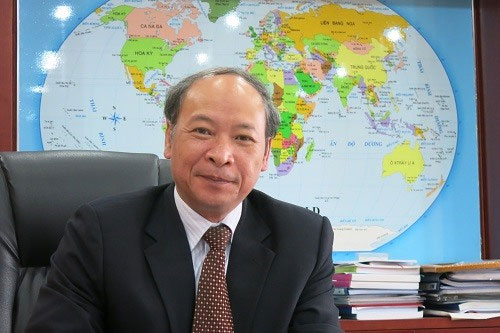 More people live in rural areas than urban areas. What, if anything, should the Government do in order to reverse such a situation?
At present, people living in urban areas account for just about 34.4 per cent of the country's total population. This figure is low compared to that of other countries in the world.
To solve this problem, the Party Central Committee (PCC) has recently issued a resolution on the country's population. The resolution lays a special emphasis on the free movement of people within the country and their ability to access basic social services in places where they live and work.
However, under our current system, the household registration policy has become a hurdle for many people seeking to exercise their legitimate rights. I myself strongly reject such a policy as it creates big problems for many people when they want to work in a place far away from their home. I should say, Viet Nam is the only country that still maintains the system of household registration.
I still remember a Government official in the field of population who once told me, "Immigrants are to be blamed for some of the problems in this locality." I was irritated by what that official said. It is high time for Viet Nam to make a change for the better.
Many countries, including China, Japan and South Korea, worked for years to reduce their birth rates to control population size. Now they have aging populations and want a higher birth rate to increase their population size. Do you think Viet Nam will face the same problem?
This issue has been emphasised in the PCC's resolution. We don't want to avoid the beaten track of other countries. In 1996, the South Korean government stopped its family planning programme. By that time, the urbanisation rate was very high, and up to 70 per cent of the country's population lived in urban areas. Facing this serious problem, the government has exerted big efforts to increase the birth rate, but by 2012, the birth rate was just 1.27 children per couple.
For Viet Nam, we hope with the issuance of the PCC's resolution, we'll be able to achieve our goal.
In our recent survey, 73 per cent of respondents said they wanted to have two children; 8.3 per cent said they wanted to have only one child; 9.3 per cent said they wanted to have three children and more than 8 per cent said they wanted to have more than three children.
The good news is that the survey found that many young and educated couples living in north Viet Nam want to have two or more babies. However, among those living in the south, many young couples just want to have one child. That's why the population in some southern regions is still declining.
A report from the Ministry of Health has highlighted the increasing problem of sex imbalance among new born babies. Would you please elaborate on that?
The sex imbalance has only appeared in recent years, but it has increased rapidly. In 2006, the gender ratio among newborn babies was 109 boys for 100 girls. By 2016, the ratio was 113 boys against 100 girls.
This gender imbalance has been reported across the country, but is especially severe in Red River Delta provinces.
If such a birth ratio rate continues, it is projected that by 2050, there will be a huge discrepancy in the number of men and women of marriage age. As a result, about 4.3 million men will not be able to find partners. 
VNS