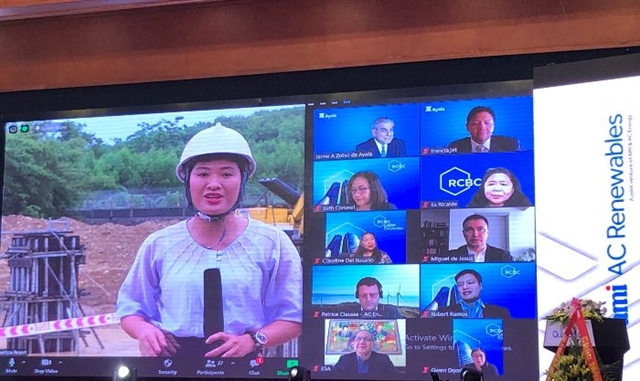 QUẢNG BÌNH — The construction of the B&T wind farm cluster, the biggest foreign-funded renewable energy project in inland Việt Nam, began in the central province of Quảng Bình on Sunday. 
Spanning over 2,244 ha in the districts of Quảng Ninh and Lệ Thuỷ, the Philippines-invested cluster has total investment of over VNĐ8.9 trillion (US$384.6 million) and combines two farms, vietnamplus.vn reported. 
The first, B&T 1, will have a capacity of 100.8 MW and is expected to start operations in December 2020, while the second will have a capacity of 151.2 MW and is slated for completion in June 2021.
The project consists of three packages – the provision, transport and operation of 50 turbines by the Dutch-based contractor Vestars; the construction of the turbine foundation and wire system by Vietnamese Facon joint stock company; and the construction of a 220kv substation and transmission line by Vietnamese V.Tech limited company. 
According to chairman of the Quảng Bình People's Committee Trần Công Thuật, the project is expected to supplement the local electricity sources, help ensure the national energy security, and annually contribute VNĐ120 billion to the provincial budget. 
It is also hoped to become a tourist attraction.
Quảng Bình holds huge potential for renewable energy development, especially wind power. Wind speeds reach 5.5-6m per second in coastal areas, and 6.2-7m per second in mountainous areas. — VNS