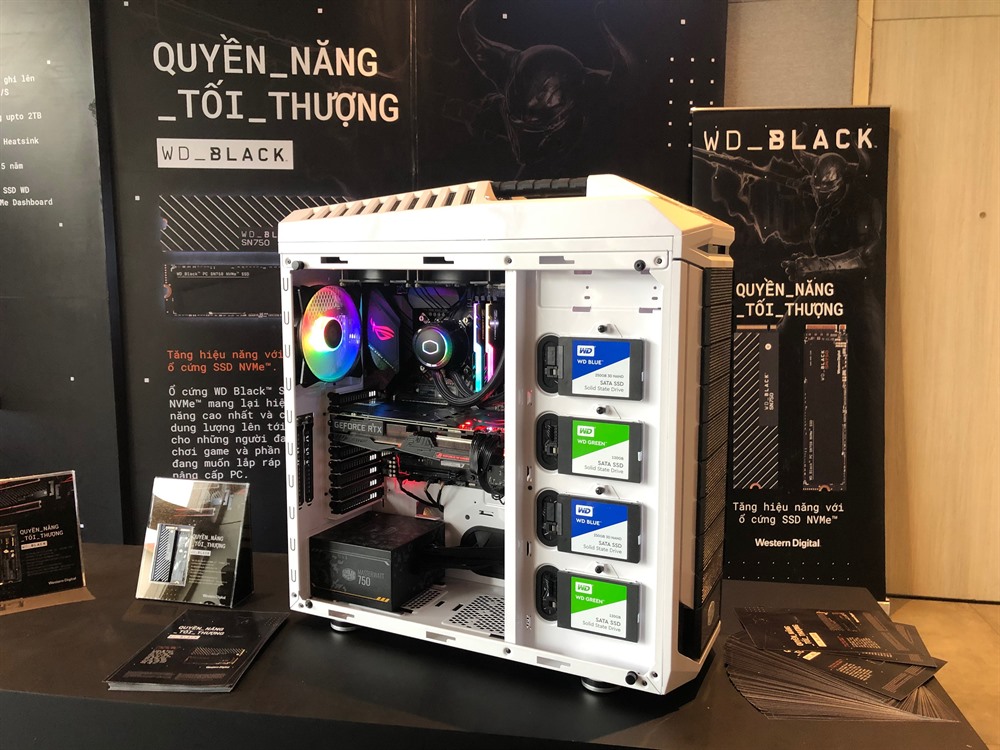 Western Digital unveils its new WD Black SN750 NVMe SSD in HCM City on Thursday. – VNS Photo Thu Ngân
Viet Nam News
HCM CITY — Technology company Western Digital Corp said it has pushed the boundaries of storage to give gamers a competitive edge.
It launched a solid state drive called new WD Black SN750 NVMe SSD in HCM City on Thursday, saying demand from gamers has increased sharply in Việt Nam since, in addition to playing, they also often record, take videos or stream.
Advancements in PC and graphics technologies are taking gaming to new heights, but to take advantage of gamers must navigate challenges like higher performance demands and large file sizes, with some games exceeding 100GB, it said.
"Virtual reality, immersive features and larger fame file sizes mean longer load times for levels, maps and other in-game actions," Eyal Bek, vice president marketing, data centre and client computing at Western Digital, said.
"All of these require faster storage and higher capacity. More intense, longer game plays also requires well-managed thermal performance. The new product delivers unrivalled performance with an architecture designed for gaming, built-in cooling and gaming-mode features with heat sink options to be incorporated."
WD Black SN750 NVMe SSD is the company's second-generation SSD with up to 2TB capacity on single-sided M.2 form factor and will be showcasing a version for desktop systems or custom-built gaming rigs, which has an integrated heat sink that helps maintain speed and temperature.
The company said it collaborated with EKWB, a PC cooling technology provider, and the new product offers an option for heat sinks for capacities ranging from 500BG to 2TB and would be available in Việt Nam in the second quarter of this year.
The SSD costs VNĐ1.95-14.5 million (US$85-637). – VNS