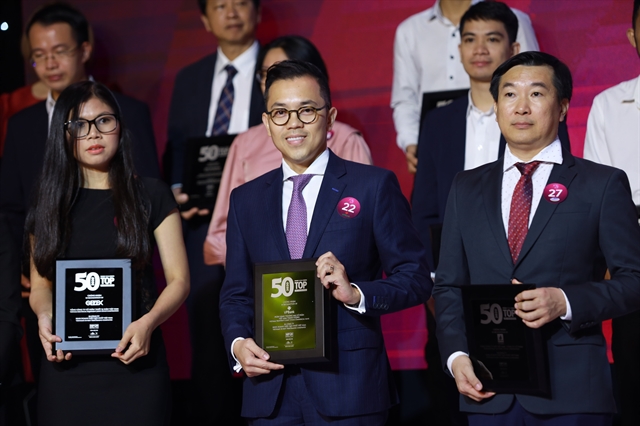 HÀ NỘI — VPBank has been honoured in the Top 50 most effective companies and the best listed company in Việt Nam.
The awards were voted on by Tạp chí Nhịp cầu Đầu tư (Investment Bridge Magazine), in collaboration with Thien Viet Securities Company. Earlier, the bank was also honoured in the list by Forbes Việt Nam. This is the 3rd consecutive year, since listing shares on HOSE in 2017, VPBank has been honoured in this list.
The '50 best listed companies in 2020' was voted on by Forbes Vietnam as Việt Nam's economy and stock market being seriously affected by the COVID-19 epidemic.
Forbes Vietnam affirmed that the companies in this year's list have "strong foundations, not only good business results in 2019 but also expected to be resilient in the business context. Việt Nam's economy has been facing the most challenges in the past 10 years."
VPBank reported a double-digit growth rate in terms of revenue, profit, return on assets (ROA) and earning per share (EPS) in the 2015-19 period. In addition, the bank had sustainable development reflected through factors of brand-name strength, corporate governance and prospects for sustainable development in the future. VNS