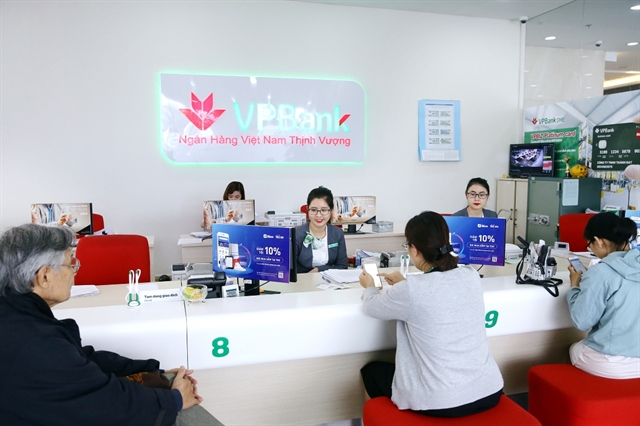 HÀ NỘI — The Vietnam Prosperity Joint Stock Commercial Bank (VPBank) has raised US$300 million from issuing three-year bond notes to international bondholders.
The nominal yield rate for VPBank's bond notes is set at 6.25 per cent. Fifty-two per cent of the bond notes are distributed to Asian investors and the remainder sold to European investors.
Underwriters for VPBank in this deal are international lenders BNP Paribas, J.P. Morgan and Standard Chartered Bank.
This is the largest deal in terms of issuance volume with a record-low coupon rate by a non-sovereign Vietnamese company on the international market.
VPBank's bond notes are non-convertible, unsecured and listed on the Singapore Stock Exchange (SGX-ST).
The proceedings will be spent improving the bank's financial capacity, enhancing operational safety, diversifying the sources of medium- and long-term capital for medium- and long-term loans, and meeting regulated adequacy ratios.
This bond issuance is also the first drawdown under VPBank's $1 billion Eurobond Medium Term Note (EMTN) Programme – which will last 12 months.
This also marks VPBank's footprint in such EMTN international market and makes it more flexible and proactive in the next drawdown in light of market conditions as well as the the bank's needs. Investors also have highly appreciated VPBank's participation in the programme. — VNS