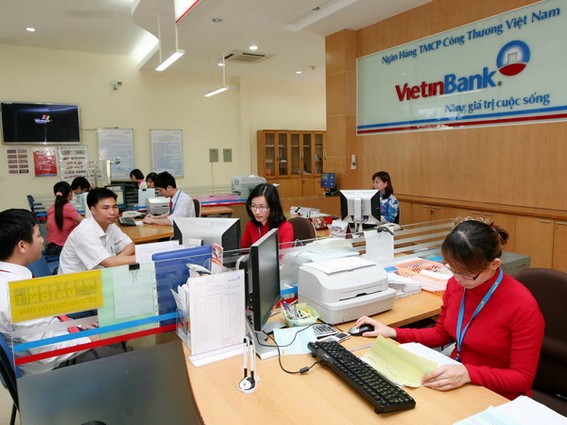 HÀ NỘI — Vietnamese shares tumbled on Friday as investors lost patience amid rising concerns over the US-China trade war.
The benchmark VN-Index on the Hồ Chí Minh Stock Exchange dropped 1.29 per cent to close at 970.03 points.
The VN-Index has lost a total of 1.73 per cent in the last four trading days, breaking through its expected support of 980 points.
That went against previous forecasts from securities firms before Friday's session opened.
The VN-Index was down 0.66 per cent this week.
More than 168 million shares were traded on the southern bourse, worth VNĐ4.02 trillion (US$172.8 million).
Large-cap stocks were the main factor that dragged the market down.
The large-cap VN30-Index plunged 1.18 per cent to end at 884.48 points.
In the VN30 basket, 19 of the 30 largest stocks by market value and trading liquidity declined.
Among losers were food and beverage producer Masan (MSN), Eximbank (EIB), PetroVietnam Gas (GAS), property firm Vinhomes (VHM) and SSI Securities Inc (SSI).
Those companies' sector indices dropped between 1.4 per cent and 3 per cent, data on vietstock.vn showed.
Selling pressurised large-cap stocks, especially when foreign investors net-sold VNĐ285.4 billion worth on the southern market, Thành Công Securities Co (TCSC) said in its daily report.
Strong foreign selling created negative impacts and made it more difficult to predict how the market would move in short term future, the company said.
Global investors were still keeping a cautious stance towards the US-China trade war with focus on Chinese technology firms, including Huawei.
According to BIDV Securities Corp (BSC), the correction continued as both domestic and international markets were vulnerable because of the unpredictable developments from the US-China trade tension.
Investors also worried about the global economic growth, which would be affected by the trade war, BSC said.
The market may continue falling in the short term because the VN-Index has lost its technical support (of 980 points), according to MB Securities Co (MBS).
The VN-Index may move between 950 points and 980 points in the near term, and trading would get more and more difficult, MBS said.
On the Hà Nội Stock Exchange, the HNX-Index fell 0.86 per cent to end at 105.39 points.
The northern market index has declined by total 0.38 per cent through the week.
More than 32 million shares were traded on the northern bourse, worth VNĐ426.5 billion. — VNS