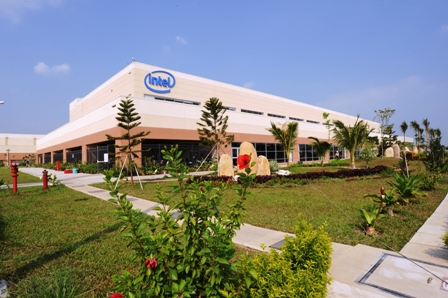 HÀ NỘI — In the next 10 years Việt Nam will place greater emphasis on selecting investments which employ modern and environmentally friendly technologies, according to Decision 50-NQ/TW, the first decision on foreign direct investment (FDI) investment issued by the Politburo on Wednesday.
Investments which introduce efficient technologies that produce greater added-value and help integrate the country's industries into the global supply chain will receive priority.
Projects with outdated and resource-intensive technologies which pose potential risks to the environment may not be allowed to expand or renew. Measures are to be taken to terminate projects with insufficient capital and those which show signs of fraudulent activities or transfer pricing.
The decision was issued against the backdrop of an increasingly complex investment environment as a number of FDI businesses continue to break Việt Nam's labour and remuneration regulations and conduct wasteful use of natural resources, leading to lengthy and complicated legal disputes.
The decision requires investors to be held responsible for protecting the environment during the entire life cycle of their projects, from implementation to business operation. Local leaders and agencies will also be held accountable for projects that cause environmental harm, fail to deliver on agreed-upon commitments or use natural resources wastefully.
Concern for national security was introduced as new criteria in the process of reviewing and selecting FDI projects, which will apply to newly proposed projects, investment and financing activities.
The Government of Việt Nam's mission objective is to build investment policies and mechanisms to improve the country's competitiveness and global integration. Việt Nam has vowed to protect investors' assets, rights to intellectual property and other interests in accordance with the laws and numerous international treaties and agreements.
Greater emphasis will be placed on investors' duties to meet the demand of workers in industrial areas for housing, medical care and educational facilities. Labour laws must be amended to ensure the rights and interests of both employers and workers are respected and protected.
More than 30 years since the Reform, Việt Nam has welcomed more than 23,000 FDI projects with total registered capital of more than US$30 billion. According to the decision, the country aims to attract $150-200 billion between 2021 and 2025 and $200-300 billion between 2026 and 2030. Projects that operate on modern and environmentally friendly technologies must account for half of the total with the ratio of skilled workers employed moving to 70 per cent in 2025 and 80 per cent in 2030. — VNS