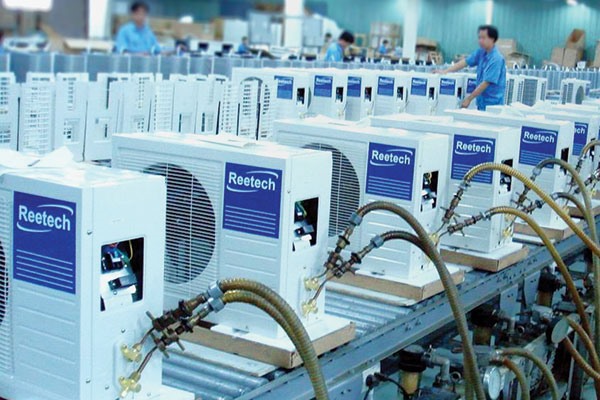 HÀ NỘI — Mid-sized corporates in Việt Nam and other ASEAN countries need to devise new strategies, from digitalisation to partnerships and overseas ventures, to build growth against major shifts in their respective sectors of operation, according to a Standard Chartered thought leadership report.
ASEAN – a region facing disruption: positioning mid-corporates for growth in Southeast Asia (ASEAN Report), released on Monday, also identified talent, culture, technology and capital management as key enablers to support the development of these new strategies.
This conclusion is derived from examining how transformational shifts, such as trade tensions and the rise of digital channels, impact the operational model of mid-corporates (annual revenues between US$10-500 million) from the manufacturing, retail and consumer and infrastructure sectors in the region.
To increase the probability of success against challenges such as low labour productivity (65 per cent lower than global average) and high dependence on external trade (77 per cent of ASEAN exports of goods), mid-corporates in these sectors in ASEAN, including Việt Nam, must adopt three key growth strategies.
They include smart operations in which new technologies such as Industrial IoT, 3D Printing and blockchain-enabled contracts can improve productivity on the factory floor, optimise supply chains, and enable more efficient project execution. 
Firms should focus on digital go-to-market strategies by applying solutions such as Micro-segmentation, Geo-targeting to make touchpoints across the customer journey more targeted and personalised.
In addition, attention should be paid to cross-border expansion to provide products to new market segments, and entering partnerships, thus strengthening business growth.  
These strategies will also enable mature mid-corporates with an established local presence in Việt Nam to expand to new regional markets to trigger their next phase of growth. 
Successful implementation of these strategies will require internal transformation within firms – one that is supported by the right talent, a well-aligned organisation culture, robust technology infrastructure, and effective capital management.
To finance investments and fund cross-border business expansions, mid-corporates need to work with specialised regional partners, including international banks with a well-connected network. These partners can act as growth catalysts to help mid-sized firms explore new sources of finance such as capital markets and green bonds, provide suitable cash management solutions, and devise appropriate hedging strategies.
For example, in the past six months, Standard Chartered Bank Việt Nam successfully supported mid-corporate clients Hoàn Mỹ Medical Corporation and Refrigeration Electrical Engineering Corporation to issue their inaugural Vietnamese đồng fixed-rate bonds to fund their business expansion plans.
As an established lower cost manufacturing hub, Việt Nam has benefited from investments in labour-intensive sectors such as clothing and footwear.  
According to Standard Chartered's ASEAN Report, the country's manufacturing gross value-add is expected to grow at a compound annual growth rate (CAGR) of almost 8 per cent to $48 billion by 2022. This will require the sector to focus increasingly towards capital and technology intensive areas to capture arising opportunities in the region. 
Nirukt Sapru, CEO Việt Nam and ASEAN and South Asia Cluster Markets, Standard Chartered Bank, said that Việt Nam continues to deliver steady growth and foreign direct investment (FDI) remains a strong growth driver, with FDI-driven manufacturing likely to achieve double-digit growth this year. 
"As the country is highly open to trade, Vietnamese mid-corporate manufacturers can capitalise on this and shield themselves from headwinds by pursuing strategies, such as investing in technologies and exploring new markets, which will help them move up the value chain. In fact, we are seeing an increasing number of local electronics players expressing interest to venture overseas for growth," he said. — VNS