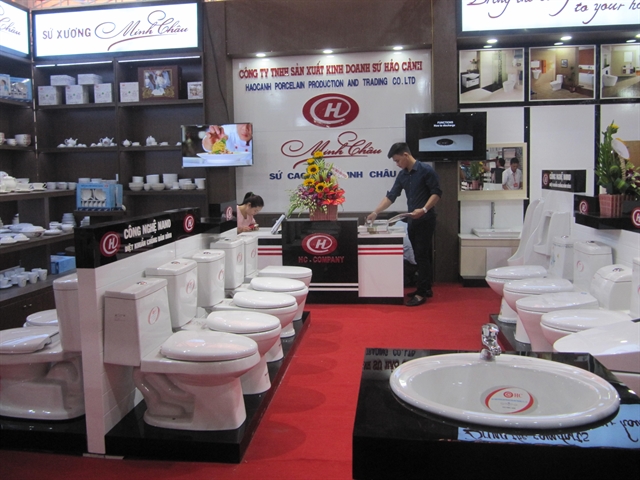 ĐÀ NẴNG — More than 1,000 pavilions of 300 businesses from the US, Germany, Italy, Spain, Portugal, Japan, mainland China, India, Malaysia, Taiwan, Korea and Việt Nam will display their products at the International Vietbuild Exhibition on May 15-19.
Head of the organising board, Nguyễn Đình Hùng, said 129 joint-venture and foreign businesses have registered to show off their production at the annual exhibition.
Hùng said the exhibition – the largest ever in Đà Nẵng since the first in 2004 – will focus on new construction materials, solar energy technology, furniture, 'green' technology, sustainable solutions and real estate.
"It will be one of the largest construction exhibitions in Việt Nam since it debuted in 1995. Đà Nẵng has been a top location for the event with good infrastructure and tourism services," Hùng said.
"50 per cent of participating businesses will introduce smart home facilities and new construction materials at the exhibition including solar power, air filters, nano-tech cement and environmental-friendly furniture and materials."
The exhibition will host different forums and conferences on new material for smart home architecture and design, while business matching events will be held at the exhibition centre.
HCM City, Hà Nội, Đà Nẵng and Cần Thơ are regular destinations for 10 events of the Vietbuild exhibition annually, attracting the participation of 100,000 pavilions from 1,000 domestic and foreign enterprises.
Đà Nẵng, which plays an important role as a logistical centre for the coastal central region and the East-West Economic Corridor that links Laos, Thailand, Myanmar and Việt Nam, is designed as a leading ASEAN city. — VNS