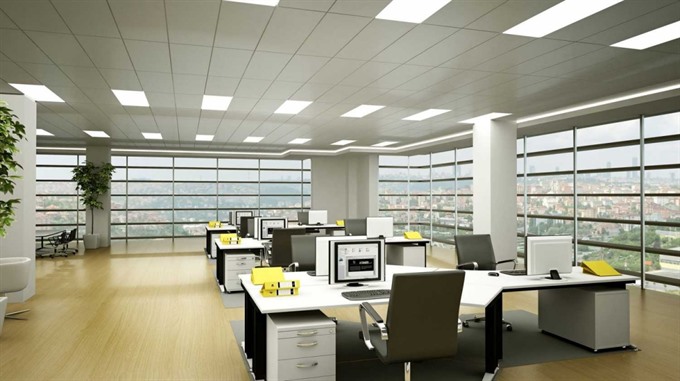 Việt Nam has the advantage of low occupancy cost in the prime office market. — Photo tapchitaichinh.vn
Viet Nam News
HÀ NỘI — Việt Nam has the advantage of low occupancy cost in the prime office market, according to Savills Việt Nam.
"In what is now considered one of the most expensive regions in the world, Việt Nam offers prime office space at a relatively low cost," Hoàng Diệu Trang, senior manager – Commercial and Residential Leasing – Savills Hanoi, said at Savill Việt Nam's press release issued on November 14, announcing the Savills Prime Office Cost (SPOC) Index for the third quarter of 2017.
"Savills Asia Pacific Prime Benchmark in the second half of 2017 shows that the occupancy cost in Hà Nội and HCM City is US$38.8 per sq.m and $52.2 per sq.m, respectively. Being considerably lower than Taiwan, Sydney, Singapore, Seoul, Shanghai and Hong Kong certainly helps confirm competitive advantage in the eyes of global occupiers. However, with low vacancy rates in many grade-A buildings and limited new supply of prime office space, rents are likely to increase over the next 2-3 years."
"Co-working space is a recently emerging trend and similar to the early stages of this concept in Hong Kong; it's still fairly small here. However, growing co-operation between international developers and local co-working office providers is expected to increase the scale and quality in shared office space, which will help facilitate and nurture growth in this sub segment," she added.
The SPOC Index presents a quarterly snapshot of occupancy costs for prime office space throughout the world, as provided by expert, local tenant representation professionals.
Hong Kong remains the most expensive prime office market in the world for occupiers.
Asian markets were less volatile, but continue to occupy six of the top 10 positions in the index making the region the most expensive for global companies. Markets showed no discernible uniformity across the region. Tokyo, Singapore and Seoul all recorded increases in occupancy costs as Mumbai and Shanghai recorded decreases. Overall, the impact of exchange rate volatility on recorded occupancy costs for the region was relatively low as compared to prior quarters. — VNS