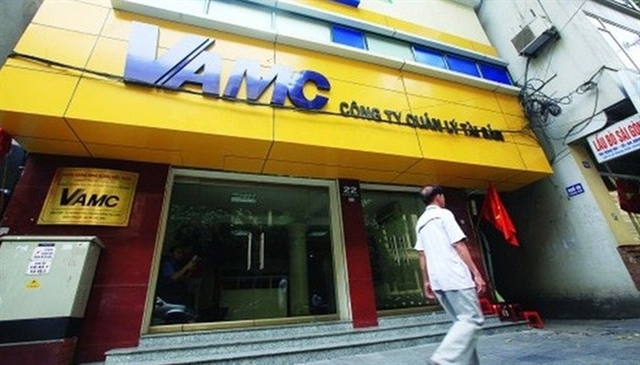 HÀ NỘI — The Việt Nam Asset Management Company (VAMC) is expected to reclaim a bad debt figure of VNĐ50 trillion (US$2.13 billion) in 2019, higher than the volume of 2018 which stood at VNĐ30.9 trillion ($1.32 billion).
In addition, VAMC also plans to issue VNĐ20 trillion of special bonds to buy non-performing loans (NPLs) and will use cash to buy another VNĐ4.5 trillion of NPLs according to market prices.
However, to have sufficient capital for the purchase of bad debts under market value, the company has asked the Government to increase its charter capital from the current VNĐ2 trillion to VNĐ5 trillion as approved by the Prime Minister in Decision 1058/QĐ-TTg dated July 19, 2017.
It will also continue to work with relevant ministries and agencies to complete the legal framework, and closely co-operate with credit institutions in bad debt purchasing.
VAMC asked the Finance Ministry to give specific guidance on collection of corporate and individual income taxes in transferring guaranteed assets for reclaiming bad debts to ensure buyers' benefit.
It also asked the Ministry of Natural Resources and Environment to issue a supplemental regulation on the right to receive mortgages and registration of mortgage of land-use rights and assets attached to land in the future as collateral for debts that organisations and individuals buy back from VAMC.
VAMC will make unannounced periodic checks at credit institutions related to authorised activities to limit risks in debt-handling activities, and strengthen inspections of borrowers and guaranteed assets of purchased debts this year.
Last year, VAMC reclaimed VNĐ30.9 trillion of NPLs from 13 credit institutions with special bonds, meeting 93.2 per cent of its set targets.
Since its launch in 2013 to the end of last year, it has purchased bad debts worth VNĐ339 trillion in credit institutions at a purchase price of VNĐ307 trillion. — VNS