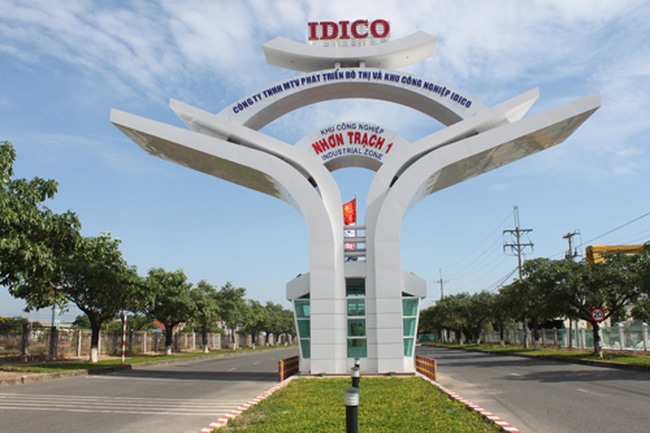 SSG Corporation and Bitexco Group have been selected to be strategic investors of the Vietnam Urban and Industrial Zone Development Investment Corporation (IDICO). — Photo cafef.vn
Viet Nam News
HÀ NỘI – The Ministry of Construction (MoC) has announced the names of two institutions qualified to become strategic investors of the Vietnam Urban and Industrial Zone Development Investment Corporation (IDICO).
They are US-based SSG Corporation and Bitexco Group.
Kinh Bắc City Development Share Holding Corporation was not selected due to the lack of essential documents, including the guarantee certificate and evidence to prove it has enough capital for the stake purchase.
The MoC will also release its blockade on Kinh Bắc's deposit of VNĐ162 billion (US$7.1 billion) set for the purchase.
The shares offered to strategic investors are being negotiated at VNĐ23,940 ($1.05) per share, equal to the average winning price at the company's initial public offering (IPO) on October 5.
IDICO sold its entire offering of over 55.3 million shares, equivalent to 18.44 per cent of its capital, at the IPO. Foreign investors purchased 75 per cent of the total shares.
Under the equitisation plan, the State will retain 36 per cent stake in IDICO after the IPO but will divest entirely by the end of 2018.
IDICO has charter capital of VNĐ3 trillion ($132.2 million), of which 45 per cent stake, or 135 million shares, will be offered to strategic investors.
SSG Corporation and Bitexco Group have registered to buy some 90 million IDICO shares and 45 million shares are "open" for purchase after Kinh Bắc was ruled out.
MoC said the two chosen investors may register to buy an additional maximum 15 per cent of IDICO's charter capital and at least 5 per cent of capital. The deadline for registration is November 15. – VNS