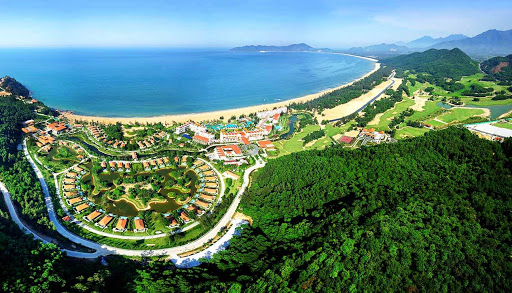 HÀ NỘI — Thừa Thiên–Huế Province expects two growth scenarios for the remaining six months of 2020, according to the provincial Statistical Office.
In the first scenario, the province's gross regional domestic product (GRDP) would expand 2.8 per cent.                                    
In the second, Thừa Thiên–Huế would achieve a growth rate of 3.77 per cent, if the province could maintain a GRDP growth rate of 6 – 7 per cent in the remainder of the year, combined with concentrated efforts from the authority as well as other favourable conditions.
In the first six months of this year, Thừa Thiên-Huế's GRDP grew 0.38 per cent, the lowest rate in decades.
With the service sector at the core of the province's economy, Thừa Thiên–Huế was hit badly by the COVID-19 pandemic.
Meeting the target growth pace of 7.5 – 8 per cent for 2020 would be challenging, said director of the provincial Statistical Office Ngô Liều.
Despite the negative impact of the pandemic, Thừa Thiên–Huế's economic picture is still optimistic.
The province's industrial production index in the first six months grew over 3 per cent, with the mining industry and manufacturing climbed 8.96 per cent and 4.45 per cent, respectively.
The province's spearhead industries such as processing shrimps for export, packaging and medical equipment production have been the major driving force for such growth.
Thừa Thiên–Huế also disbursed VNĐ10.9 trillion of investment, a 9.9 per cent increase compared to last year and welcomed four new foreign investment projects worth $15.41 million  VNS