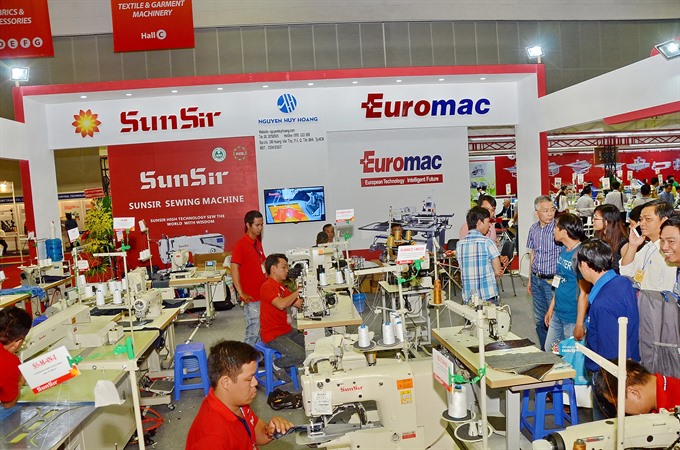 Viet Nam News
HCM CITY – A total of 400 exhibitors from 14 countries and territories will show their latest technologies and machines at the 17th edition of Việt Nam's leading textile and garment trade fair in HCM City from November 22-25.
The Vietnam International Textile & Garment Industry Exhibition and the Vietnam International Textile & Apparel Accessories Exhibition (VTG 2017) will be held at the Saigon Exhibition & Convention Centre.
Most of exhibitors are from mainland China, Germany, Hong Kong, India, Japan, Malaysia, Singapore, Switzerland, South Korea, Taiwan, Thailand, Turkey, Uzbekistan and Việt Nam.
For the first seven months of the year, Viet Nam attracted US$21.93 billion in foreign direct investment, a surge of 52 per cent compared to the same period in 2016, achieving the highest annual growth rate since 2011.
The country's textile and garment sectors had US$14.58 billion in outbound shipments in the first six months of the year, representing a significant annual increase of 11.3 per cent.
A number of seminars will be held during the trade fair. Some of the highlights will focus on how Việt Nam prepares for free trade areas; the impact of the 4.0 industrial revolution; and the future for the market in changing times.– VNS