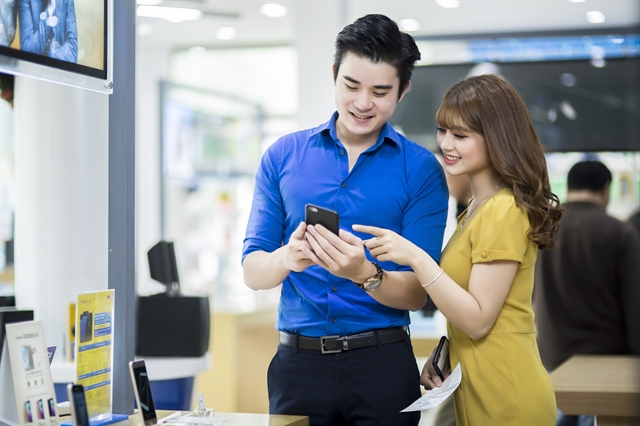 HÀ NỘI — Telecommunication revenue in the first six months of this year has been estimated at VNĐ192.1 trillion (US$8.25 million), a year-on-year increase of 3.5 per cent.
The growth was lower than that of the same period last year which was 7.2 per cent.
Revenue from telecommunications activities was estimated at VNĐ97.1 trillion in the second quarter of the year, a year-on-year jump of 4.6 per cent.
Telecommunication revenue from the beginning of the year had a low growth rate due to the impact of the COVID-19 pandemic.
The number of international visitors to Việt Nam dropped sharply, so revenue from international roaming also decreased.
In addition, the demand for telecommunications services of businesses, agencies, companies and individuals decreased during social distancing. — VNS