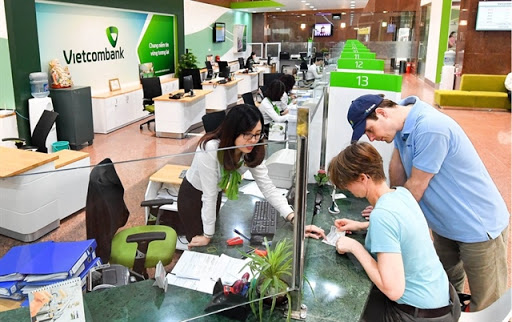 HÀ NỘI — Local shares tumbled on Monday as the second-quarter GDP growth record low and the relentless spread of coronavirus hit market sentiment.
The benchmark VN-Index on the Hồ Chí Minh Stock Exchange dived 2.65 per cent to close at 829.36 points.
The VN-Index lost total 1.91 per cent last week.
Nearly 390 million shares were traded on the southern exchange, worth VNĐ5.6 trillion (US$242 million).
The market tumbled after the General Statistics Office (GSO) reported on Monday morning Việt Nam's GDP growth was recorded at a 10-year low of 1.81 per cent in the first half of this year as the economy was ravaged by COVID-19.
GSO also reported that GDP rose by just 0.36 per cent year-on-year in the second quarter, which was the lowest since quarterly records began in Việt Nam 30 years ago.
"Market sentiment can also be negatively affected due to external factors including the second wave of COVID-19 infections returning in some countries derailing efforts by governments to reopen economies and ease lockdown restrictions, while the US – China trade tensions continued to escalate," said Lê Anh Tùng, market & macro strategist at KB Securities Vietnam (KBSV).
The global fatalities from COVID-19 totalled half a million people on Sunday, a quarter of which were in the US, according to Reuters.
According to Ngô Quốc Hưng, professional senior market researcher in the Market Strategy Division of MBS Securities, the market technically has reached a short-term peak in both indices and liquidity, therefore the appearance of a correction period is necessary and inevitable.
"The VN-Index is likely to retest the support range from 832 to 836 points in the upcoming sessions. If it can retain this support area, the uptrend will continue with some fluctuations in a narrow range and low liquidity. Conversely, in case the support area is penetrated, investors must be very cautious," Hưng said.
The blue-chip tracker VN30-Index Monday fell 2.6 per cent to 774.81 points with 28 of the 30 largest stocks by market value and trading liquidity ending in the red.
Only construction firm Coteccons (CTD) advanced 4.8 per cent and Vietnam Export Import Commercial Joint Stock Bank rose 1.4 per cent while the worst-hit large-cap stocks included insurer Bảo Việt Holdings (BVH), FPT Corporation (FPT), PetroVietnam Gas JSC (GAS), consumer staples firm Masan (MSN), giant conglomorate Vingroup (VIC), Vinhomes (VHM), dairy producer Vinamilk (VHM), Vincom Retail (VRE) and Mobile World Group (MWG).
Banking stocks also performed poorly with decliners including Asia Commercial Bank (ACB), Vietinbank (CTG), Bank for Investment and Development of Vietnam (BID), Vietcombank (VCB), Military Bank (MBB) and VPBank (VPB).
The minor HNX-Index on the Hà Nội Stock Exchange plunged 2.76 per cent to end Monday at 110.32 points.
The northern market index declined by total 1.65 per cent last week. — VNS