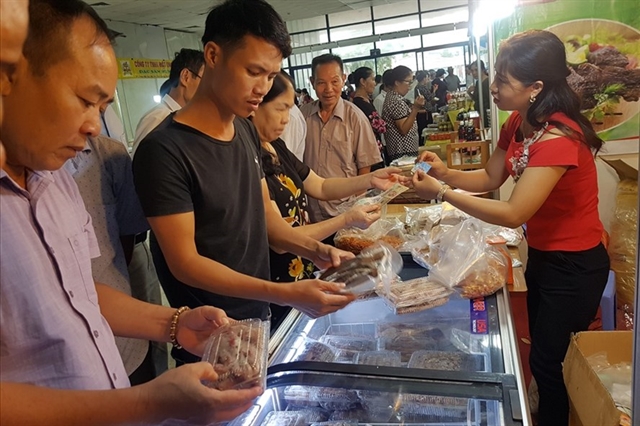 HÀ NỘI — A seafood product fair opened in Hà Nội on Tuesday, gathering nearly 100 booths displaying technology for exploitation, aquaculture, processing and support industries.
Director of the Agriculture and Trade Promotion Centre Đào Văn Hồ said the demand of seafood in the northern cities and provinces, especially Hà Nội, is very high, while the information about the diversification of Vietnamese seafood is limited.
The fair hopes to promote the consumption of seafood and raise competitiveness in the domestic and foreign market while attracting investment.
During the fair, which will finish on October 13, there will be many conferences connecting businesses and producers.
Nguyễn Quang Hùng, Deputy Director General of the Ministry of Agriculture and Rural Development's Directorate of Fisheries, said the sector focuses on developing the fishery industry towards industrialisation and modernisation, increasing added value and sustainable development.
The fair is expected to attract 1,000 visitors. — VNS