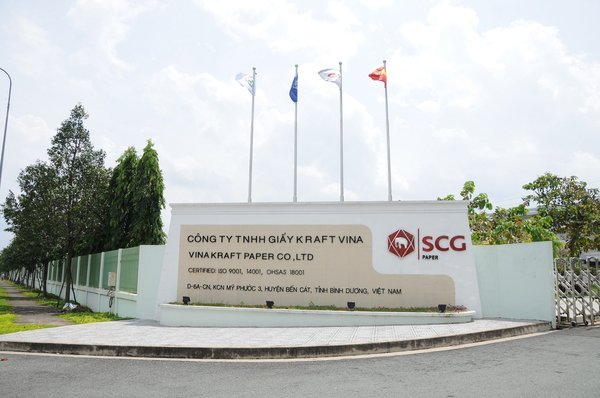 HÀ NỘI — SCG, a Thai-owned Southeast Asian conglomerate, reported a turnover of approximately US$1 billion in the Vietnamese market in the first nine months of this year, a slight decrease from the same period last year.
The group's revenue reached $315 million in the third quarter, a year-on-year decrease of 10 per cent, which was attributed to the reduction of its packaging sector.
However, not all of SCG's business experiences the downturn, with the cement construction materials sector seeing increasing profits.
SCG saw $10.59 billion of revenue in the first nine months globally, down by 8 per cent year-on-year.
Its profit was $796 million, down 27 per cent compared to the same period last year.
The Đầu Tư (Investment) online newspaper quoted Roongrote Rangsiyopash, Chairman and CEO of SCG, as saying that the group's decreasing profit was mainly due to the decline in the petrochemical industry's profit, along with that, the global economic recession was getting worse due to the trade war, and the appreciation of the Thai baht.
SCG has been doing business in Việt Nam since 1992 and has gradually expanded its investment in businesses in the cement industry, construction materials, petrochemicals and packaging. — VNS