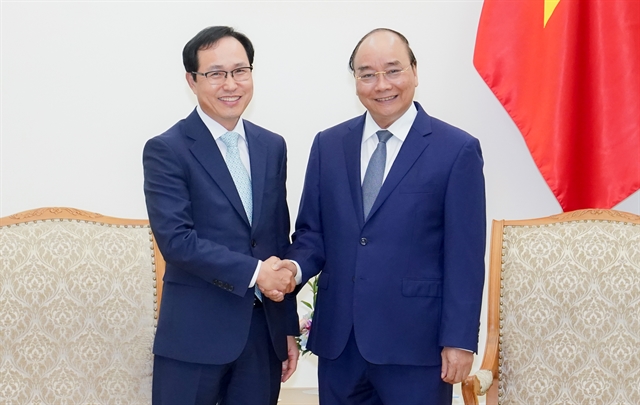 HÀ NỘI — Samsung Vietnam will continue to receive support from the Vietnamese Government and agencies to develop in Việt Nam.
This statement was released by Prime Minister Nguyễn Xuân Phúc at a meeting with Samsung Vietnam General Director Choi Joo Ho in Hà Nội on Tuesday.
Phúc said he was delighted to know that despite COVID-19, Samsung Vietnam has still ensured production and trade and maintained its export targets.
He also lauded the group for launching the construction of a large research and development centre in Hà Nội.
Phúc expected Samsung to continue doing long-term business in Việt Nam, helping to turn the country into its production hub, develop supporting industries and train high-quality workforce in the country.
Choi thanked the Vietnamese Government, the Prime Minister, ministries, agencies and localities for their support for Samsung.
Having presented the company's long-term business plan in Việt Nam, he expressed his wish to continue receiving further support and pledged to ensure production, business and export targets, thus helping the Vietnamese Government achieve the dual goal of preventing and controlling COVID-19, and recovering the economy. — VNS