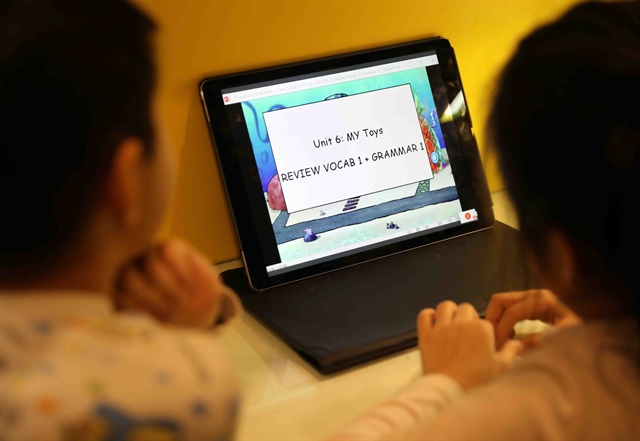 HÀ NỘI — Vietnamese shares were upbeat on Monday, driven by large-cap companies in the real estate and materials sectors.
The benchmark VN-Index on the Hồ Chí Minh Stock Exchange rose 0.63 per cent to 894.57 points.
The VN-Index dropped a total of 1.39 per cent last week.
Real estate and material sectors led the market's upturn.
The two industries advanced 1.9 per cent and 1.2 per cent, respectively.
Vingroup (VIC), Novaland (NVL), Khang Điền House Trading and Investment (KDH), and Phát Đạt Real Estate Development (DPR) rose between 1.2 per cent and 2.2 per cent.
Vingroup shares advanced 2.2 per cent after the company said last weekend it would not exit the medical and education units.
Material producers were led by steel companies such as Hoa Sen Group (HSG), Nam Kim Steel (NKG), Pomina (POM), Vietnam-Italy Steel JSC (VIS) and Hòa Phát (HPG).
Among those companies, Hoa Sen shares soared 6.7 per cent and the company was the most active stock on the market with more than 25.8 million shares being exchanged.
According to Vietnam International Securities Co's head of market analysis Nguyễn Hồng Khanh, some real estate companies will still record good earnings in the past quarter.
In general, realty firms with huge land assets and strong financial status will be a good choice at the moment and the purchasing power into property developers may only benefit some particular stocks in the short term, he said.
By market capitalisation, the large-cap tracker VN30-Index gained 0.81 per cent to 832.24 points while its VN30 futures due on September 20 edged up 0.74 per cent to 834 points at the end of Monday.
Mid-cap and small-cap indices VNMID and VNSML were up 0.87 per cent and 0.67 per cent to support the market.
The market sentiment improved on Monday and large-cap stocks were still the designated destination for investors, Thành Công Securities (TCSC) said in its daily report.
"But the market may struggle when the VN-Index is boosted to 900 points and that could be the key landmark for the index at the moment," the company said.
On the Hà Nội Stock Exchange, the HNX-Index was up nearly 1 per cent to 127.43 points on Monday.
The northern market index inched up nearly 0.5 per cent last week.
Nearly 423 million shares were traded on the two exchanges, worth VNĐ7.03 trillion (US$303.6 million). — VNS