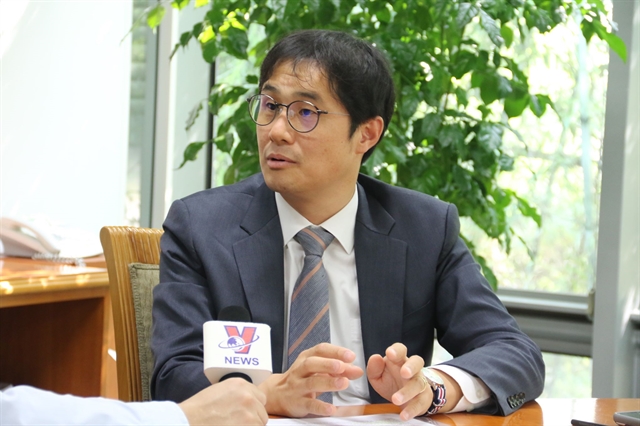 The Regional Comprehensive Economic Partnership (RCEP) is a trade agreement between the ten member states of ASEAN and its six partners including Australia, China, India, Japan, New Zealand and South Korea. Director of South Korea's Asan Institute for Policy Studies' Center for ASEAN and Oceania Studies Lee Jaehyon talks with Vietnam News Agency about the importance of RCEP in the region.
What is the role of the Regional Comprehensive Economic Partnership (RCEP) in the Republic of Korea's economy? Is it good for the RoK?
Definitely. As the Korean economy is so dependent on trade, a regional multilateral free trade agreement is in principle good for Korea and its economy. On top of that, RCEP has long been on the agenda in regional economic cooperation. It is better for Korea to conclude it sooner than later. A further delay might have reduced the momentum for the free trade agreement.
As for Korea, RCEP is supposed to be one of the achievements of the New Southern Policy since it could further remove the trade barriers between ASEAN countries and Korea.
Finally, in this COVID-19 situation that puts serious restraints on people and good movement and incurs protectionist tendencies by countries, RCEP is helpful in the fight against the negative impacts of COVID-19.
What do you think about Việt Nam's efforts to push the RCEP negotiation process?
I am not quite sure about Việt Nam's efforts towards the conclusion of the RCEP negotiation, but as Chair of ASEAN in 2020, Việt Nam has a heavy burden of getting all the signing done this year (and hopefully including India's joining).
It will not be an easy task since regional countries are so pre-occupied with COVID-19. But, Việt Nam could persuade regional countries strongly with an argument that RCEP is an effective instrument to fight against the protectionist movements by some countries which put further constraints on regional economies on top of the negative impacts of the pandemic.
Is it possible that RCEP will be signed this year? 
Nobody can tell if countries will finish signing the agreement this year or not. Obviously, things do not bode well due to COVID-19 and the protectionist impulses of the regional countries. But exactly because of this, the utility of RCEP is clearer than ever. And, maybe some countries have to go through congress (national assembly, parliament) ratification and so on. It will take time.
I hope the ratification is all done by countries. India did not show its interest in joining RCEP last year, and the country will remain pretty much the same this year. — VNS
​